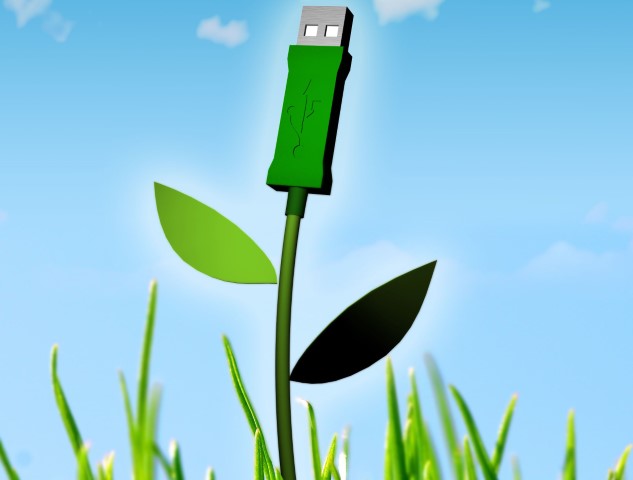 U.S. corn farmers are proving themselves to be quick learners.
Growers producing the grain on big plots -- those bigger than 2,900 acres -- are using precision-agriculture methods at twice the rate of the nation's farmers overall, a U.S. Department of Agriculture study released Tuesday said. Their savvy could be paying off. The agency estimates that the new technologies are helping to increase profits.
A three-year slump in grain prices has eroded agriculture incomes, sparking more farmers to adopt the so-called precision-agriculture methods to help increase efficiency. Companies including Deere & Co. are joining the race to create new products for the market that Goldman Sachs Group Inc. estimates could be worth $240 billion by 2050. The technologies encompass everything from GPS-guided tractors that reduces human error and fatigue to granular data analysis that enhances planting decisions.
"Precision-agriculture technologies require a significant investment of capital and time, but may offer cost savings and higher yields through more precise management of inputs," David Schimmelpfennig, an agricultural economist at the USDA in Washington, wrote in the report.
About 80 percent of large U.S. farmers are using GPS devices to steer their tractors, while between 70 percent and 80 percent use yield mapping to determine the most productive areas of their land, the USDA estimates. Between 30 percent to 40 percent of growers are utilizing variable rate technology, a process that lets them know how much fertilizer, seed or crop protection to apply, when and where.
Average size U.S. corn farms using GPS mapping see about a 3 percent increase in operating profit and the gain for net returns is almost 2 percent, the agency said. Guidance systems boost operating profit by 2.5 percent, and variable-rate technology raises it by about 1.1 percent, the study showed. The USDA said it used data over a 17-year span, starting in 1996, for its study.
Even with the profit gains, the impact on labor costs varied, the report showed. Small farms saw their costs drop after employing the technologies, while expenses for large ones climbed -- that may be because of increased employees hired to help implement the methods, the USDA said.