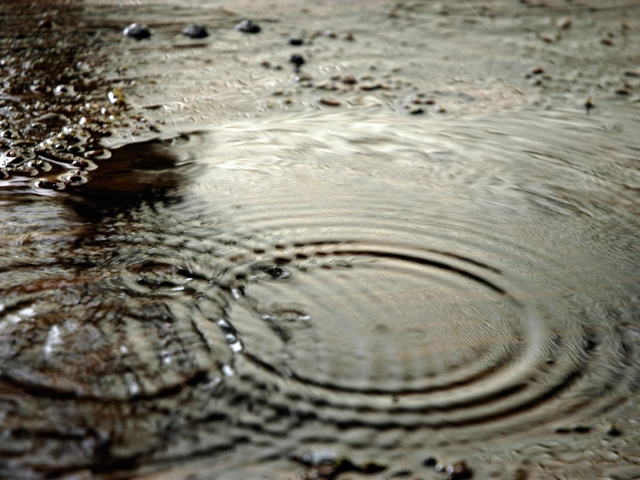 The price tag for the floods inundating Argentina's soybean crops? An estimated $1.3 billion. 
The president of Argentina's Rural Society, Luis Miguel Etchevehere, said about 4 million metric tons of soybeans worth $1.3 billion have been affected by flooding linked to El Nino. Experts say 5% of the soybean crop has been ruined.
"Yesterday I was in Paraná, Entre Ríos … and the losses are huge in three crops in the province,"Etchevehere said in an interview published in the Buenos Aires newspaper Hoy.
The weather crisis has forced evaluations and and sent soybean futures surging past $10 in Chicago this week.
Rain and More Rain
It has been raining since the beginning of April in the northeast of Argentina, which is a top exporter of soybean meal and soybean oil.
Flooding has left fields under water and roads impassable in the northeastern grain belt of Argentina. It has also raised concerns about the quality of the crop in the fields not yet destroyed by flooding.  Only 14% of the soybean crop so far has been threshed in the region, compared to 33% harvested by this time last year, according to the Rosario Stock Exchange.
Another regional Santa Fe Stock Exchange said that the flooding has paralyzed the harvest of soybeans, cotton, corn and sorghum.
Heavy downpours have been swamping the provinces of  Santa Fe, Córdoba, Buenos Aires y Entre Ríos, or about half of the 20.5 million hectares (50.7 million acres) planted with soy.
Earlier this week, just 612 trucks of soy arrived at docks in the key agricultural port of Rosario, down sharply from 4,273 trucks delivering soy on the same day last year, Reuters reported.
The Argentine Red Cross also said that 2,000 people have been evacuated and 30,000 people affected by the flooding, according to the Associated Press.