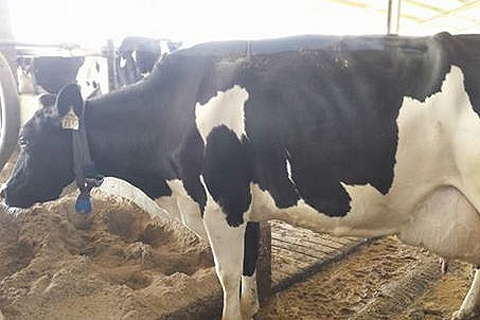 Four tactics from Georgia's top milk producer.
2014 has been a glorious year for U.S. dairy producers. Class III futures set a record high, surpassing $24 per cwt. Feed prices moderated. Demand for dairy products rose, and exports climbed,  accounting for nearly 17% of U.S. milk production. And all that occurred while America's dairies yielded record milk output.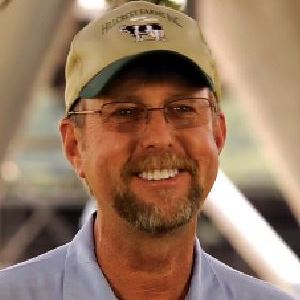 Mark Rodgers
But what goes up must come down, as illustrated by the sharp plunge in Class III futures since October. With prices already pointing to below $16, smart producers like Georgia's Mark Rodgers aren't waiting for a quick turnaround.
Rodgers' Hillcrest Farms, near Dearing, Ga., is a fourth-generation operation that milks 420 cows and raises 470 heifers. 
Here's how Rodgers is preparing for 2015's downturn at his dairy:
"We're upgrading and replacing several worn-out and much-needed pieces of equipment."
"We're paying down on long-term debt."
"We're studying up on the Margin Protection Program (MPP) and at least getting on board so that we can qualify for the increase in base if you are signed up. We are watching and preparing to buy into the MPP more heavily in preparation for 2016."
"We're locking in and storing locally grown commodities, such as whole cottonseed and citrus pulp.  We're also depending heavily on our own forages."
Rodgers attended the Elite Producer Business Conference in Las Vegas in November, and Alltech's Global Dairy & Beef event in Normandy, France in early September. Those events gave Rodgers his first chance to network nationally and globally.
What he learned from those events, he says:
"We are not alone. Dairy farmers worldwide worry about a lot of the same things, get excited, and are proud to be dairy family businesses, regardless of their nationality."
"Markets are global – really! Remember the European Union quotas are going away. China buys dairy products but they also buy feed/grain and seem to like influencing the prices of both."
"Including my daughter, Caitlin, there are a lot more women operating dairies and becoming power players in the dairy industry. This is a good thing."
"Butter is good for you. Margarine is bad. Dairy people knew this. Why did it take so long to get the word out?"
"Greek yogurt? I love it and eat it almost daily, along with a lot of other baby boomers. Go figure. . . ." 
Hillcrest Farms will receive the top production award for 2014 at the 2015 Georgia Dairy Conference Jan. 12-14 in Savannah. "Our rolling herd average has just broken 31,000 lb. of milk," says Rodgers.
The dairy's top bovine performer, Top Lady, averages more than 180 lb. of milk per day. On Dec. 1, she gave 188 lb., or 22 gallons, of milk in a day. She is a daughter of a bull named Travis from Genex Cooperative, Inc. and Cooperative Resources International. As of Dec. 1, she was 45 days since calving, says Rodgers.