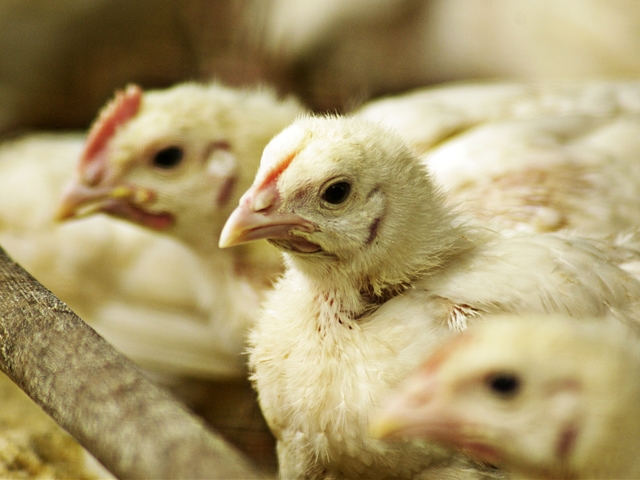 When Ukraine first accused Russia of invading Crimea just under three years ago, few were thinking of the effect on chicken prices.
Mironovskiy Hleboproduct SA, which rears one in three chickens consumed in Ukraine, said prices rose 10 percent in 2016. That follows a 39 percent surge in 2015, as the weakening hryvnia fueled demand. Twelve-month sales jumped 7 percent on the previous year, Kiev-based MHP said, driven mainly by exports.
The currency's depreciation, initially triggered by the Russia-Ukraine conflict in 2014, accelerated after the central bank scrapped its indicative exchange rate in a bid to secure an expansion to its International Monetary Fund bailout.
However, Ukraine's poultry-price rally is in contrast with international markets. Export prices for chicken meat denominated in dollars decreased by 16 percent in 2016, "in line with global commodity trends," MHP said.
A closely watched quarterly poultry report by Rabobank in September had predicted an increase in global prices on reduced supply.