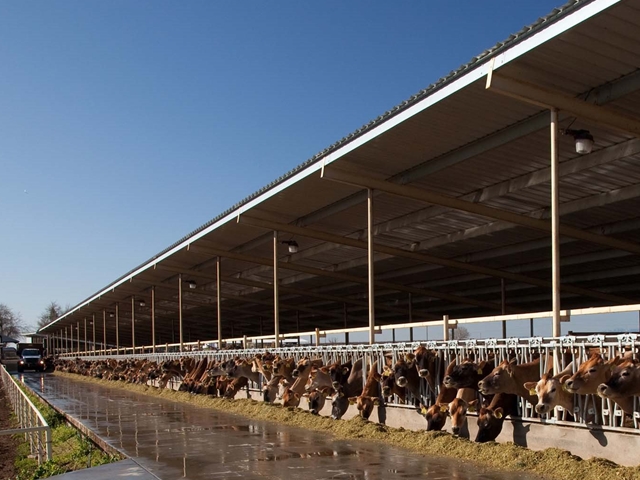 Although Russia's ban on milk imports does not affect U.S. dairy producers directly, it means U.S. farms face added competition throughout the world. The import ban is a response to sanctions by the U.S. and other countries over the conflict in Ukraine.

"What it does is create supply we didn't have to compete with historically and has indeed put pressure on the marketplace," explains Mike North, Commodity Risk Management Group, on the "AgDay" Agribusiness Update.  "Cheese is down to $1.07 coming out of eastern Europe. The Oceania market is selling cheese for $1.24. We're still sitting at $1.70."
Meanwhile, North says, trade opportunities continue to open up for U.S. dairy elsewhere, buoyed by free-trade agreements.
"There's some added hope that we could open the doors back up to Canada, which has largely been a hands-off market for us for quite some time following the NAFTA agreement," North explains. "As we work our way forward, it does open doors for dairy and dairy is really making its move into a lot of developing countries."
Click the play button below to watch the complete "AgDay" Agribusiness Update:
---
Want more? AgWeb readers are sharing fresh marketing insights every day. Click here to join the conversation or to start your own.