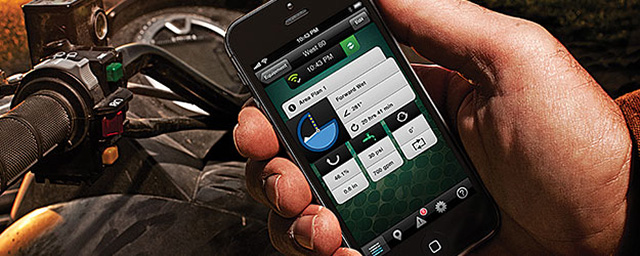 12 Ways Remote Technology Can Improve Your Irrigation
Growers are making the most of their irrigation by using FieldNET® by Lindsay's fully integrated wireless management tool. See how you can use this industry-leading smart technology to save time, water, energy and money for your operation.
1. STAY IN THE KNOW
Alerts are also one of the easiest FieldNET features to use. Choose from text message or email alerts to stay informed about your pivot: run status, pressure, and more.
2. CREATE AUTOMATED IRRIGATION PLANS
Easily create irrigation plans based on crop, field or weather. FieldNET allows you to determine and schedule the amount of water applied, timing and more.
3. UPGRADE EXISTING PIVOTS TO FULL CONTROL
By retrofitting an existing system with FieldNET Pivot Control, you gain full remote control of pivots, pumps and injectors. This cost-effective remote controller is compatible with almost any brand of pivot. And unlike other remote control products that mount at the end of the pivot, Pivot Control is installed at the pivot point to provide more features and greater flexibility.
4. OPTIMIZE EFFICIENCY WITH VRI (VARIABLE RATE IRRIGATION) 
With exclusive remote capabilities, FieldNET helps you customize your water application and manage VRI from a smartphone or computer.
5. SET AUTO STOPS
FieldNET lets you easily program your pivot – automatically or manually – to move from one part of the field to another and stop where you want it.
6. CREATE USAGE REPORTS
Monitor performance and gain insight on your entire operation and equipment using FieldNET's customizable water and energy usage reports.
7. MONITOR AND CONTROL PUMPS
Gain full access to pressure, flow, temperature level, power, variable frequency drive (VFD) and run status.
8. MANAGE DRIP SYSTEMS AND PIVOTS/LATERALS
FieldNET remotely manages micro-irrigation systems the same way it manages pivots and laterals. You can operate and monitor drip control valves, flush cycles, chemical and fertilizer injection and frost protection all from one single screen.
9. CONTROL END GUNS
FieldNET makes it easy to adjust end guns to avoid watering roads or neighboring farmland.
10. SIMPLIFY CHEMIGATION
Reduce exposure while ensuring that chemicals are applied precisely where and when you want.
11. MONITOR SOIL MOISTURE AND WEATHER
Check soil moisture levels and weather conditions (rainfall, temperature, humidity) in individual fields to make informed irrigation decisions and track trends.
12. MONITOR PRESSURE
If a pump fails to stop when a pivot stops, an alert is sent. You can also receive alerts for low pressure warnings, which help you determine if your system is operating correctly.
Visit MyFieldNET.com for more information or locate your nearest Zimmatic dealer.
FieldNET is available as a subscription – see your local Zimmatic dealer for details.
---