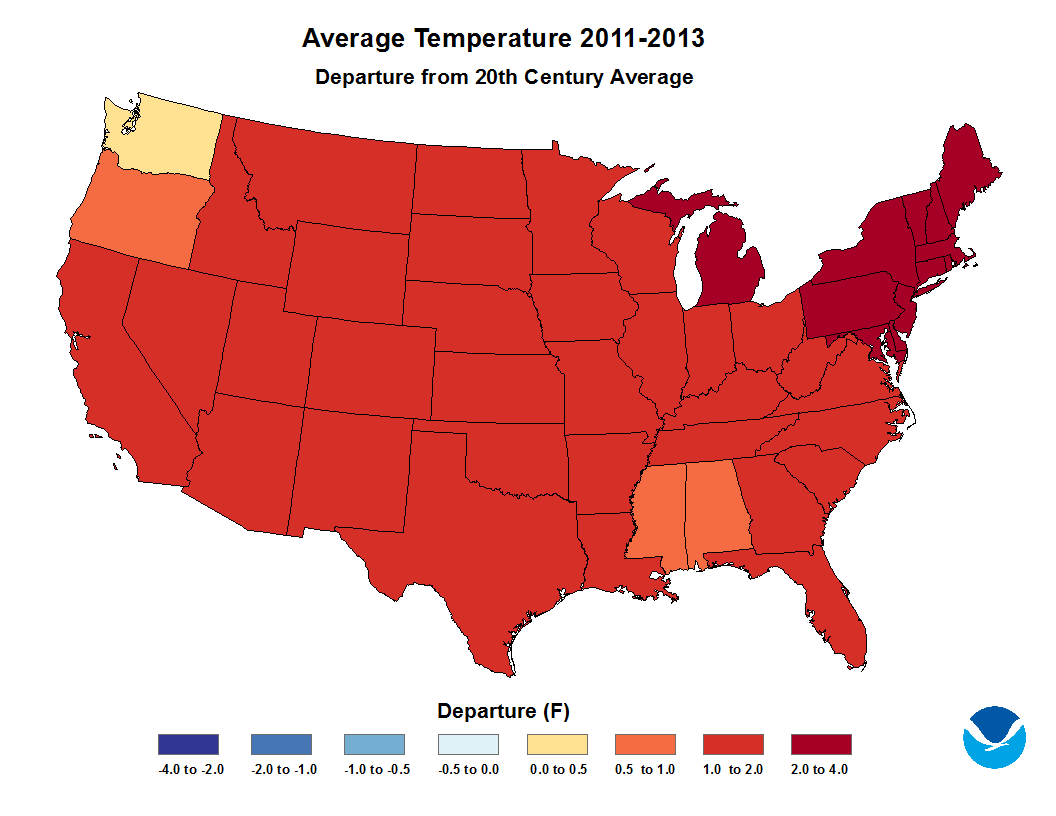 Thanks to new charts and maps released by NOAA's National Climatic Data Center (NCDC), it's easier than ever to get a good visualization of how climate has changed from 1895 to present.
First, charts are available that show minimum, mean and maximum temperatures for each of the 50 U.S. states. The gray line represents the annual (or seasonal) temperature value. The blue line shows the overall trend in a way that helps smoothen out year-to-year variation in temperature. The light blue shaded area represents the 95% confidence interval for the trend.
As an example, here's a look at Iowa's annual chart: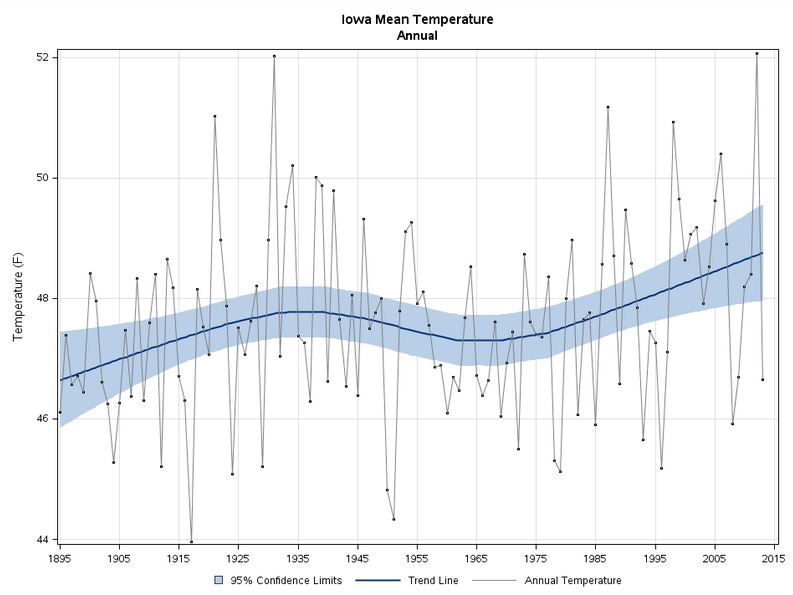 In this instance, Iowa's mean annual temperature grew steadily from 1895 to the mid-1930s, when it began a gentle decline for a few decades before picking back up again starting around the mid-1960s. Visit http://www.ncdc.noaa.gov/temp-and-precip/state-temps/ to access your state's data.
The NCDC also developed "departure from 20th century average" temperature maps for each decade. Negative values indicate that a decade is cooler than the long term 20th century average. Positive values indicate that a decade is warmer than the long term average.
Here are the maps displayed one after another in a short 37-second video clip: