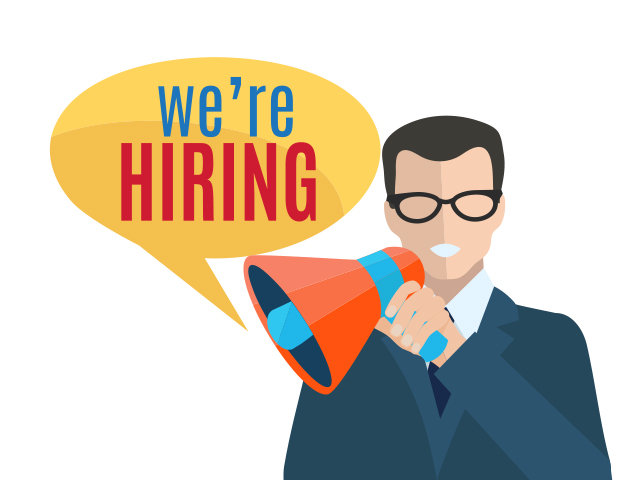 It's a digital world, which means your farm needs an online presence to reach potential job candidates. But you shouldn't be satisfied with a mere website or Facebook page. You need to know how to operate in those digital environments in an effective way.
"Recruiting new employees is never easy," says Troy Van Hauen, executive vice president of human resources at The Maschhoff Family Foods. "The challenge lies with finding the best candidate to fill a position. Online job ads can be a wonderful tool if done correctly."
To weed out unlikely candidates, Van Hauen advises employers to post job ads specifying the qualities they are seeking and the responsibilities those roles will entail. Because your future workforce will increasingly come from people in younger generations, it's critical to reach prospective hires with the job information they need and in a setting where they're likely to find it.
What To Include. Should a salary range be included in an online ad? Yes, says Bonnie Johnson, marketing associate for AgCareers.com.
"Our research has shown that jobs with something listed in the salary field perform better," Johnson says. "The three most effective salary descriptions on AgCareers.com are:  1) competitive, 2) negotiable and 3) depends on experience (DOE).  If you are looking to narrow your field of candidates, list a specific dollar figure in the salary field."
Be clear about the skills required and minimum education level needed for your job opening, Johnson says. It will save time for you and the candidate as you move forward in the interview process. 
"For instance, if you require a minimum of a bachelor's degree for a position, don't hesitate to list this as a requirement," she suggests. "If your opening is flexible, you can use terms such as, 'bachelor's degree preferred or equivalent work experience.'"
Keep in mind that prospective employees, young professionals in particular, search for jobs in a way that resembles shopping on Amazon, Van Hauen notes.
"They compare multiple options, research the seller and analyze critical reviews," he explains. "Employers in need of a summer intern or a general manager are marketing to the same group. In the end, they always select what is right for them."
Avoid abbreviations and jargon. "Job titles should be descriptive, clear and understandable to someone outside your organization," Johnson notes. "Candidates want to see themselves in the actual job rather than being assigned to some HR lingo title like 'Quality Supv IV.'"
Seek Applicants. The next step is figuring out where to post your job opening. Online boards such as Monster and Indeed are popular for reviewing companies and submitting resumes, Van Hauen says. Food- and agriculture-related career sites can provide information about jobs specific to the ag industry. Use professional social media sites such as LinkedIn, which presents a polished look to prospective employees.
Your website should serve as a secondary source for job searches, not a primary one, he adds. Use it to share details about the business and which positions are available.
Craft A Winning Internet Job Ad
The best way to write an online job ad is to include enough details to be informative and enough personality to be engaging. Try using the following techniques in your ad as shared by Troy Van Hauen of The Maschhoff Family Foods and Bonnie Johnson of AgCareers.com.
Include phrases that cast a vision. (e.g. "We offer a world of opportunities" or "We have fun winning together")
Provide clear incentives for joining your operation. (e.g. "We are pleased to provide competitive salaries" or "Our benefits include paid time off and health insurance")
Be specific about qualifications. (e.g. "Bachelor's degree preferred or equivalent work experience")
Consider listing a specific salary range. (e.g. "$40,000 to $50,000, depending on experience")