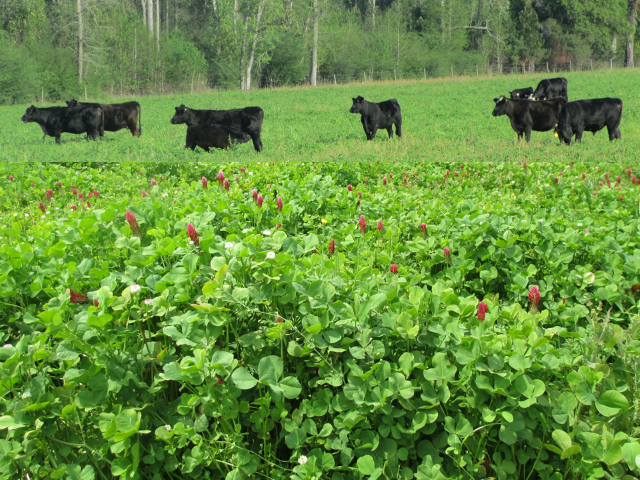 Need some help making a decision on which clover you should use as a cover crop?
By: Christina Curell, Michigan State University Extension
Clovers are an excellent choice for cover crop. In Michigan, growers can choose between several different varieties. There are some differences between the varieties as well as how they should be managed. The following charts highlight some of the differences as well as how to manage them.
Clovers not only are an excellent cover crop, but they also can be used for other farm management goals. Clovers are can be used to build soil as well as a feed source for livestock. The varieties vary in their performances for other attributes.
Clovers can thrive on various soil types and conditions. Planting and managing clovers should be a consideration before seed is purchased. The following chart was adapted from the SARE publication "Managing Cover Crops Profitably," third edition handbook nine.