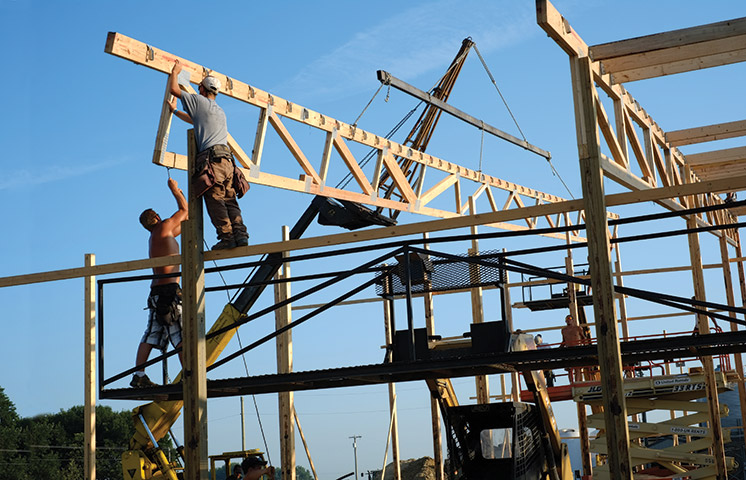 It's not as simple as handing the family farm to the oldest son
Handing over the reins to the family farm can be a difficult process, but the ultimate goal of most families is to pass on the farm to the next generation. Unfortunately, the majority of farms don't make it to the third generation. At the first-ever Farm Journal Legacy Conference in Kansas City, Mo., Dick Wittman, an Idaho farmer and president of Wittman Consulting, provided an outline for a succession plan.
"I can tell you from first-hand experience my family has experienced nine transition events in the last 35 years," Wittman says.
 Bonus Content
More on the Legacy Project
Family businesses typically fall into three categories for their structure:
- Stage I: Owner-Managed
- Stage II: Sibling Partnership
- Stage III: Cousin Collaboration
"Ninety percent of family businesses fail to go beyond the third generation," Wittman says. "Do you want to be part of the 90% or part of the 10% that survives?"
Succession plans should be in writing. Wittman recommends putting those conversations of who you are and what your goals are as a business down on paper. You're putting it on paper so the owners, potential successors and advisory team know what is expected. It also has the power of contract once written down.
"One of the biggest deficiencies in agriculture is that we do not write down goals and share them with each other," Wittman says.
The best way to do this is through a family meeting, and usually, it involves people speaking from the heart. Emotions can run high. Wittman says the intent should not be on making decisions, but rather gathering input. Have Mom and Dad share their goals for retirement and ask the next generation what they'd like to see happen to the farm.
The kids should each share how they see their role going forward. Do they wish to be farm owners,
operators, a combination of both or not involved with the business at all? As facilitator in transition meetings over the years, Wittman notes that most people come away saying: "We wish we had done it sooner."
The key: Determine if your future heirs share a common vision, and if they don't, how they differ. "Visions for family farms don't have to all be the same," Wittman says. Some people will want to see the farm grow in size and be more profitable. Others will have the goal that successors are carrying on the family's heritage, while also maybe engaging in an off-farm occupation.
"Outside of agriculture it is a process we see every day, but we are running a family farm business in agriculture, too." 
—Dick Wittman
Maybe the vision for the farm is to provide financial security and value for the family, but position it for maximum value when exiting at the end of a successful work career. Organizational structure should also be determined to help describe where the farm currently stands and how it will look down the road.
"The question that needs to be answered from the succession planning standpoint is who should be on the bus?" Wittman says. "Should every family member who may be a potential successor be part of that group? Maybe, maybe not."
It is important to identify those heirs who share a common set of values and commitment to moving the business forward. Then, gracefully invite people who won't be part of the future off the bus.
"Once you know who should be on the bus, how do we determine what roles they should have?" Wittman asks. Each heir's role and responsibilities will also need to be determined.
"Outside of agriculture, it is a process we see every day, but we are running a family farm business in
agriculture, too."
A board of directors, or owner board function, should be part of the organizational structure. It will often include stakeholders active in the operation. The board of directors will determine policy, management direction, owners' return on equity and financial control.
A CEO will correspondingly need to be determined for the family farm business, but they will answer to the board. "The board of directors are the ultimate authority in the business," Wittman says.
Defining career paths is also important. It needs to be apparent who is responsible for each task. The path could look something like a general laborer as a teenager, assistant manager after college and CEO later in life.
Deciding who will succeed as CEO is also critical. Typically, succession has been as simple as handing the business over to the oldest son.
The path to succession doesn't have to be that way.
"They don't have to be the oldest. They don't have to be male," Wittman says. "It needs to be someone who understands what the job of management is and what the attributes are that we are looking for."