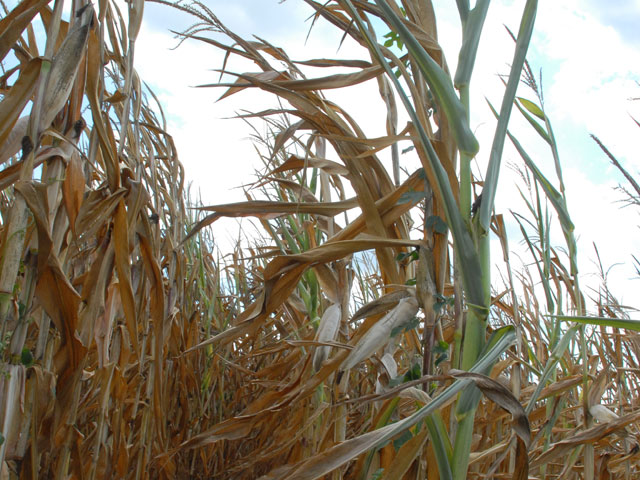 With prices below the cost of production, many growers are wondering if this might be a good year to save a few dollars by cutting back on crop insurance coverage.
But crop insurance experts say that qualifies as a real gamble.  
Why not? Because you could be gambling with your farm's future.  "It appears to me that lots of farmers make their decision based on cost, not on risk," says Cory Walters, an agricultural economist at the University of Nebraska--Lincoln. "But if something big happens, you could run the risk of farm failure."
So how can growers keep both their crop insurance costs and risk under control? Here's what Walters and others recommend.
Be honest with yourself about your farm's financial health. What's your debt situation?  How much unpriced grain do you have? How's your cash flow? Could your farm operation withstand a crop disaster like the flooded fields of the eastern Corn Belt in 2015?
Research what various coverages might look like for your farm.  You can do this by visiting RMA's Crop Insurance Decision Tool at http://prodwebnlb.rma.usda.gov/apps/CIDT/. You'll still want to talk to your agent, but it provides a starting point for discussion on commodity crops like corn, cotton, sorghum, wheat, rice, barley and soybeans. RMA also has an interactive Price Discovery tool at http://prodwebnlb.rma.usda.gov/apps/PriceDiscovery/.
Think about mixing and matching coverage to get the most for your money. If you layer additional products on your underlying policy, you can essentially increase your coverage level while keeping your total outlay for crop insurance the same, according to Walters. How can this be? It's because the percentage of your policy that is subsidized by the government goes down as your percentage coverage goes up. For example, a farmer who buys a 75% coverage level policy for corn will receive a 77% premium subsidy for his "enterprise unit," Walters explains. If that grower moves up to an 85% coverage level, that premium subsidy drops to 53%.
What products might allow a farmer to do this? Walters suggests these growers talk to their agents about these:
Consider adding trend-adjusted APH to your underlying policy. If you feel your 10-year APH is woefully out of date with your actual recent yields, this might be worth exploring. Introduced in 2012, trend-adjusted APH could add (possibly up to 5%) to your APH yield. Once that's plugged in, you can take a fresh look at the numbers and end up with similar coverage for less money. "When you go down in coverage levels, your subsidy level goes up," reminds Walters.
Look at adding yield exclusion to your underlying policy. Like trend-adjusted APH, this addition will cost you a little bit more. But you'll get to drop your worst production years out of your APH calculation, which in turn will boost your APH. That incremental increase may allow you to trim your coverage level while retaining a similar amount of risk protection.
If you elected PLC versus ARC under the farm bill, you may want to see if SCO (also known as Supplemental Crop Option) makes sense this year. This private product is available only to those producers who have certain crop insurance policies and elected PLC under the 2014 farm bill. Like other policies, SCO premiums are subsidized by the federal government, allowing growers to balance their coverage levels and premium subsidies as needed for their operation. 
What factors are you considering in your crop insurance decision this year? Let us know in the comments.