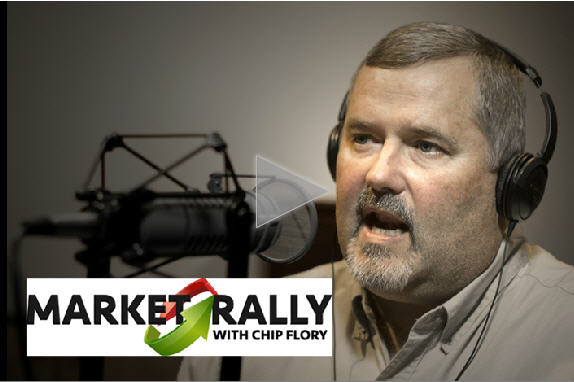 "Market Rally" host Chip Flory shares some of the insights he'll offer at the Elite Producer Business Conference.
Volatility in the soybean-meal market and record milk prices not only mean feed-buying opportunities for dairy producers but the potential to manage risk in the dairy market, says Chip Flory, editor of ProFarmer newsletter and host of "Market Rally" radio show. 
"The soybean meal market was absolutely crazy during the month of October," Flory says. "If you just look at it from high to low, we've put $100 per ton on the price of soybean meal."
Flory will cover feed prices and risk management strategies for dairies Tuesday, Nov. 5 and Wednesday, Nov. 6 at the Elite Producer Business Conference in Las Vegas. His "The Crop is in the Bin – But What About Prices?" session will take place Wednesday at 7:30 a.m.
"Feed prices have been one of the real good-news strategies in the dairy industry this year because they helped improve the margins so much," he says. "Now, with soybean meal perking up, and the corn market not trading to the low levels that many were expecting just three to four weeks ago, the feed side of the equation has changed."
In addition to discussing the feed side of dairies' risk, Flory will explore USDA's new Margin Protection Program (MPP) with a panel of three market experts during Tuesday afternoon's session, "Does the New Farm Bill Replace Risk Management?" Offering their insights on the MPP and whether it makes sense to sign up for it will be: Robin Schmahl, a commodity broker and owner of AgDairy Market LLC; Bob Devenport, a commodity market advisor with Stewart Peterson; and Ed Gallagher, president of Risk Management for Dairy Farmers of America.
"I've talked with all three, and every one of them agrees that even if we've got the MPP that you can work with and use, you've still got to manage the risk that you face in this market, especially with milk prices going up to all-time highs recently," says Flory.
Class III prices set an all-time high at $24.60 per cwt. in September, up $6.46 from a year ago. Based on current futures prices, the Class III price will average $22.50 this year. That's more than $4 higher than the previous record of $18.37 set in 2011.
"We've backed off from those highs, which means we've got some excellent opportunities to manage the risks we're facing in the dairy industry," he says. "We're going to talk about some of the risk management strategies that you can use in conjunction with the MPP. We can't put all our focus on a government program and expect to be profitable in the dairy business. We've also got to manage the price risk."
Flory will kick off Tuesday morning's sessions with a live broadcast of AgriTalk radio. "It's not often that I get to host AgriTalk, but I'm going to be in Vegas and we're going to have all these experts there, so we figured we might as well go ahead and put the show together there."
Tuesday morning's show will be live on your local radio affiliate or streamed at www.myfarmradio.com at 10:06 a.m. Central.  The podcast will be available at www.myfarmradio.com or www.agritalk.com shortly after 11:00 a.m. Central.  Click here for a list of stations that carry AgriTalk.