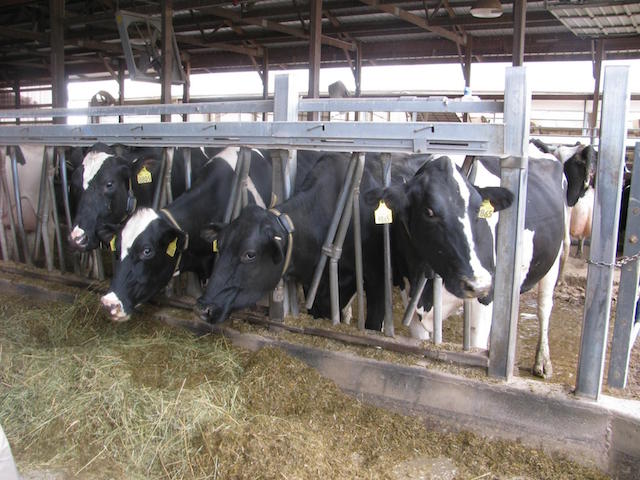 Bring on the change. In agriculture's climate of constant flux, convention can be costly. Spotting and dealing with change before it charges through the gate is a high-wire act and part of farming survival.
Dino Giacomazzi says tomorrow's top operators must recognize the lethal effect of disruptors that can break a farming business.
Speaking at the 2017 Tomorrow's Top Producer conference in Nashville, Tenn., the fourth-generation dairy producer detailed the actions producers can take to adapt to a business world that's constantly in flux.
He should know: After college, Giacomazzi left the family farm and spent several years working with musicians such as George Clinton and bands including Everlast, Korn and Red Hot Chili Peppers. He then moved to San Francisco and got involved in the dot-com boom, taking advantage of the internet as a giant billboard opportunity.
"I worked 15 years in two constantly changing industries and always had to look forward to guess what was going to be useful next," Giacomazzi recalls. Both with music and the internet, he had to think several years ahead and bet on which technologies would win in the long run.
He returned to the family farm in 2002 with one overriding concern: staying relevant in the face of an uncertain future. His arrival coincided with a litany of agricultural changes in California related to labor, groundwater, greenhouse gases, cap-and-trade, regulations of all stripes, minimum-wage increases and more. "As a producer, I know I have to listen to what is being said on the fringes. Why? Those fringes often become mandates in short time," he says. "What can we do now to change, in case we get forced to change later?"
From the get-go, Giacomazzi began implementing new technologies. He dropped conventional tillage and switched to strip till, resulting in an 82% reduction in tractor passes. "The hippies loved it, the EPA loved it and the banks loved it because it dramatically cut inputs," he says.
Today, the dairy includes 1,000 milking cows; 600 acres of corn, wheat and alfalfa; and 400 acres of almonds in California's San Joaquin Valley. The farm is on the cusp of its 125th anniversary of producing milk daily since 1893.
Giacomazzi maintains constant vigil searching for approaching farming disruptors. They include consumers, GMO controversies, regulations, water technology, synthetic food, bitcoin, 3-D printing and global unrest.
"I don't want to get knocked out by a black swan I never saw coming," he says. "Black swans don't even have to be something new. They can be farming traditions we follow for no reason beyond tradition."
"As farmers, we've got to constantly ask 'why' questions of ourselves," he adds. "Why do we do things in a certain way? Are we just in love with an idea? Changing the game is what is required to survive."
For complete coverage of the 2017 Tomorrow's Top Producer conference, visit TomorrowsTopProducer.com.
---
Top Producer would like to thank the sponsors of the 2017 Tomorrow's Top Producer conference.
Premier Sponsors: AgriGold, AgYield, Anuvia, Bayer, Case IH, Channel, CropZilla, Dow AgroSciences, Growmark, K-Coe Isom, Pioneer, PotashCorp, Top Third Ag Marketing, Verdesian.
Co-Sponsors: ADM, ESN Smart Nitrogen, AgroLiquid, Farm Credit Mid-America, Harvest Returns, Silveus Insurance Group, SoybeanPremiums.org.