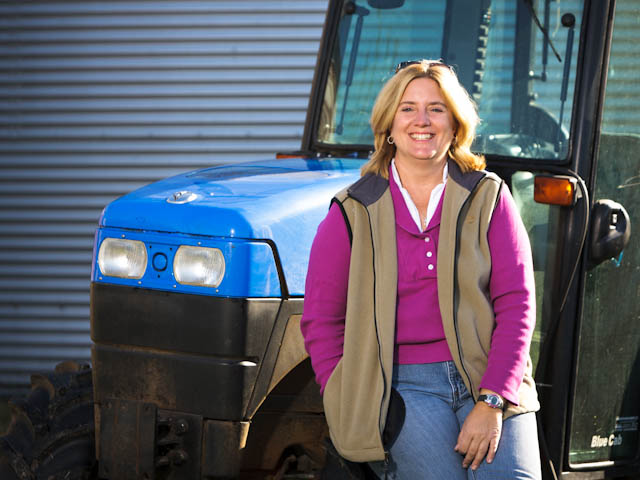 All sectors of the food supply chain are hopping on the conservation bandwagon. But before you hitch your cart to any agronomic practice, evaluate the economic and land-stewardship consequences for your operation.
Failure to count the potential costs—and rewards—could leave your farm holding the short straw. Ensure your operation's legacy by relying on trusted experts that can help you understand the trade-offs.
"Working collaboratively to bring together diverse stakeholders across the agricultural supply chain and nonprofit sector has become critical," says Suzy Friedman, senior director of agricultural sustainability at the Environmental Defense Fund. "Together, we can find, adapt and implement solutions that elevate both environmental and economic sustainability and meet different needs and perspectives."
Bring a healthy dose of realism to the process, Friedman advises. Many farmers would love a price premium on sustainably grown grain, and while the notion is appealing, she says it is not likely in the cards. "Most food companies take a mass balance approach, working to improve sustainability across the footprint of their sourcing areas," Friedman explains. "They are focused on tracking the increased adoption of conservation measures by farms in their sourcing areas, not tracing the grain itself."
Economic Sustainability. Healthy and regular dialogue with the supply chain, along with a keen understanding of conservation, is an important part of farming for producer Jennie Schmidt in Sudlersville, Md. Her family's self-described "grocery-store farm" includes corn, high-oleic soybeans, tofu soybeans, wine grapes, wheat, barley, green beans and canning tomatoes.
The operation serves several food processors and previously enrolled more than 100 acres in the USDA Certified Organic program—until the environmental cost of erosion into the sensitive Chesapeake Bay outweighed the potential economic benefits of processor demand.
"It wasn't a difficult choice," explains Schmidt, whose family eventually decertified the land and returned it to conventional production. The team spent seven years attempting no-till organic by rolling and crimping then planting into cover crops, followed by the more traditional tillage method of organic weed control. But excessive tillage resulted in topsoil loss along with financial loss from added labor, fuel and tractor hours. It became clear something wasn't working.
"A family farm or any business cannot sustain extended periods of financial loss without risking the future of the family farm," Schmidt says. Schmidt Farms is now a Certified Agricultural Conservation Steward, the highest certification of its kind in Maryland.
Solutions At Scale. Another component of the environment-versus-economics debate is whether a practice pencils out over thousands of acres, adds producer Roric Paulman of Sutherland, Neb.
Paulman farms 9,000 acres and says he's seen "acceptable results" from USDA cost-share programs. But those dollars don't stretch far enough for big operations, meaning farmers must invest their own dollars in conservation projects with clear societal and economic returns.
 Food companies might not have an incentive to pay farmers a premium on No. 2 yellow corn, but they and other stakeholders can reward specialized, high-quality food products in other ways.
"There is a place in the industry for bigger producers with direct contracts and fair relationships," Paulman says. Farmers benefit from relationships that balance economic and environmental outcomes.
Trust in Food: Today, a startling 94% of U.S. consumers have no connection to agriculture, and 43% mistrust how their food is grown and produced. The Trust In Food™ platform is a major multigenerational initiative of Farm Journal Media to rebuild trust in the food system. Visit www.TrustInFood.com