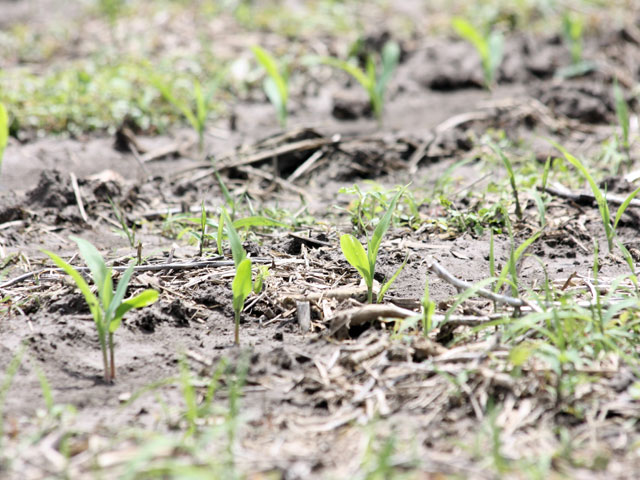 No-till practices are more common than ever before, but it takes a different mindset, tools and planning to make no-till work, according to these two farmers.
For Indiana farmer Dan DeSutter, switching to no-till wasn't a stretch. His father raised him to farm in reduced tillage starting in the 1980s. "He was a pioneer," says DeSutter, who continued the tradition when he came back to the farm. 
The advantages of no-till include fewer trips across the field, lower input costs, decreased machinery expenses,  and improved long-term soil health. 
Those benefits are what motivated Darrin Williams, who farms in Waverly, Kansas, to make the switch. "We needed to find a different way, so we got into it (no-till) for the financial benefits," Williams says. "It gave us the ability to reduce input costs."
He's also seen agronomic success, thanks to field with more organic matter and healthier soils. "We've seen our yields go up," says Williams.
So has DeSutter.  "It just gets better with time," he says. "I don't know if we even need crop insurance anymore."
Wondering if no-till is right for you? Here are five things to consider before you switch.
What are your long-term goals for your fields? A switch to no-till will involve some challenges, so you need to make sure it makes sense for your farm before you begin.
How vigilant are you about weed control? Weed control is more complicated with no-till. "When you see a weed, you should ask: 'What did we do to create that weed?'" DeSutter says. "Go to the root cause of the problem."
How do you feel about cover crops? "No-till by itself is not the answer," says DeSutter. He and Williams agree that cover crops are an important part of a successful no-till strategy.
How will your machinery work for no-till farming? In many no-till fields, planters and other pieces of machinery require some after-market tweaks be effective. This might mean sourcing equipment from smaller dealers than you're used to working with.
Who can you ask for help? If you're considering no-till, you'll want to find a few mentors with experience in no-till so you can figure out what might work best for your farm.  
Listen to the full conversation about no-till with Dan DeSutter and Darrin Williams on AgriTalk here: