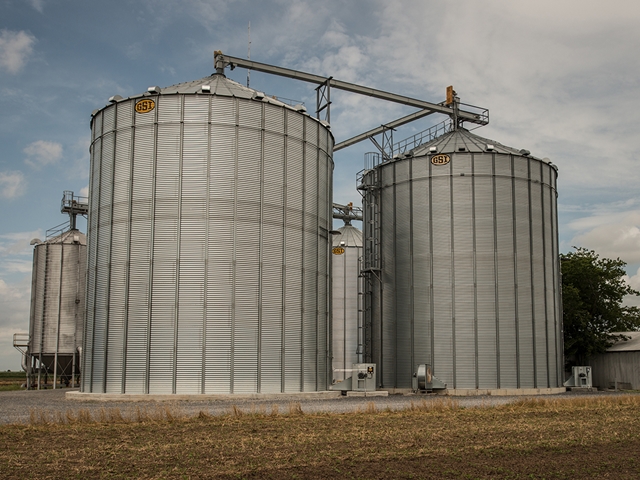 As we close out the 2017 fiscal year and finalize our decisions, it's time to get to work planning for success, survival or both in 2018.
What did we learn this year? Capturing any sort of profit in the grains this year has been extremely difficult if not impossible. Marketing opportunities have been almost nonexistent for corn. We had a grand total of about two trading days in June and July to sell somewhat close to breakeven.
Many of us set targets that just didn't quite hit. Some focused so intently on pricing the 2016 crop they overlooked new-crop sales. Others assumed poor local weather conditions would cause the market to rally. Unfortunately, burdensome carryover supplies surprised producers, as we had mountains of old-crop corn to work through the system.
Enhance Discipline. The prospect of continued pressure on grain prices remains intact. Are you willing to continue this year's strategy into 2018? If the past couple of years have worked out well for you in terms of risk management and marketing strategies, congratulations. If not, prioritize some action items for next year.
Mapping your plan will help you be more disciplined with difficult decisions. It will also help you share your business vision with family, employees, lenders and other partners.
Preserve Inputs. Over the past couple of years, cost-cutting has been at the top of most every producer's mind. Land rents have been slow to come down, and some are still hanging on to farms where cash rent is way too high. I often hear producers say, "This is the last year I'll pay rent at this level." Many farmers have been saying that for the past three years.
Continual loss of money, even in one portion of the business, severely erodes working capital over time. Be willing to walk away from a bad deal; there will be other opportunities.
Other inputs that merit caution include seed, fertilizer, crop-protection products, crop insurance and additional products that enhance productivity or protect it. Be careful when cutting costs in these areas.
Let value drive decisions rather than cost. If you spend $1 and get back $1.10, that's value. It's not just a matter of the amount listed on the check. Always do the math. Even when commodity prices are low, protecting a higher yield will ultimately lower production costs. The same is true for seed treatments and fungicides. They might not necessarily increase yield, but they will protect it. Always keep in mind that we can't sell what we don't produce.
Market Tactically. Big carryovers and reasonably good yields mean prospects are not good for strong price opportunities moving forward. What if we grow another massive crop? We are simply outpacing demand with outstanding production. Individually, we all need to increase yields each year because it's the fastest way to lower our cost of production.
For many operations, 2018 price opportunities are extremely close to breakeven using a five-year yield history. This might be one of those years to be aggressive with sales. It might not be a bad idea to keep the top side open with calls or to use minimum-price strategies for a portion of production.
The bottom line is that we need to make sales more aggressively. Waiting for the ultimate price target can be an expensive proposition. Instead, consider some early pricing to match purchases. If you purchase $100,000 of fertilizer or seed, sell $100,000 worth of grain to cover the expense. Matching some of your input purchasing with sales can help you be deliberate in taking advantage of a margin opportunity instead of looking for a price target. This strategy also works well for managing cash-flow needs.
Be Resilient. Next year is likely to be challenging. Build plans now so you're ready to meet those challenges head on and profit in 2018.