It's becoming increasingly difficult to anticipate how the market will react to outside forces. For example, how low will crude oil values drop before foreign producers such as Russia and the Middle East reduce production? How is this going to affect their economies in an already troubled domestic period? Will export demand for beef, grains and oilseeds be negatively or positively impacted?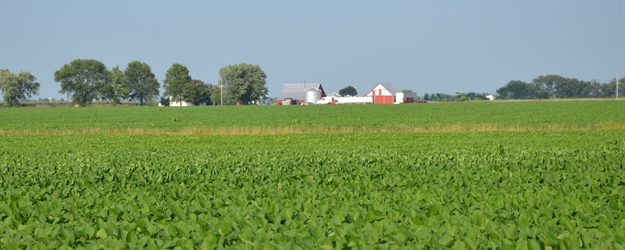 Many parts of Europe are moving into recession. It is rumored Japan is slipping into a recession, and everyone is concerned China's economy is slowing down too. This leads to a bigger question—will the U.S. economy have the strength to keep pulling the world along, or will the global bearishness be more negative than our positive impact? If Washington becomes even more dysfunctional over the next two years, is it bullish or bearish for agricultural commodities?
The list of questions and concerns goes on. I sometimes feel like a dog chasing its tail. I'm sure the domestic and international environments are prompting many producers to alter their marketing plans. They're not excited about taking on new challenges and would rather focus on maintaining what they have to stay above water. As a result, I believe domestic cattle producers will not aggressively expand despite record prices. Rather, modest expansion will occur in the live hog and chickens sectors because of the faster production cycle. 

When it comes to corn versus soybeans, I still hear strong rumblings that unless December 2015 corn rallies back to an on-farm selling price above $4.50, many producers would rather take less cash flow risk and sell November 2015 soybeans closer to $10. With cotton prices under pressure, it's going to add more fuel to increasing the soybean acre fire in the South. It all comes down to the weather next spring and summer. If weather is good, prices are going lower; if it is bad, prices are going higher.

What are some future implications of these price moves?
1. It's only a matter of time before the financial pitch cuts crude oil production. Don't be surprised to see crude above $120 within two years.
2. The rise in crude oil and subsequent stress on consumer demand will occur about the time the increase in global supplies of pork, chicken and, to some extent, beef hit the market. Look at putting a floor under the second half of 2016 to early 2017 prices in the first half of 2015.
3. The corn and soybean complexes are now range-bound and looking for solid fundamental confirmation of planted acres and production for 2015. It could go either way, but the odds suggest with trend-line yields, corn carryover will remain high for 2015 and soybean carryover will explode. Strong price protection for soybeans should be a producer's first priority. Corn can be more seasonally based but still flexible enough to benefit from a spring or summer bullish yield reduction event.
4. There are times when the fundamentals become confusing and make it hard to know what to do. When this happens, monitor technical action and set back to remember why you're in the markets. I write these market outlook columns to help producers manage their price risk exposure and avoid the pit of high costs and low prices that create panic. Looking forward, market volatility and anxiety are here to say. Using a flexible marketing plan is the only way to maintain sanity. Exactly how to integrate options, futures and the cash markets is really an individual plan; no one process fits all situations.
Any opinions expressed herein are subject to change without notice. There is a significant risk of loss in trading futures and options, and trading might not be suitable for all investors. Those acting on this information are responsible for their actions.