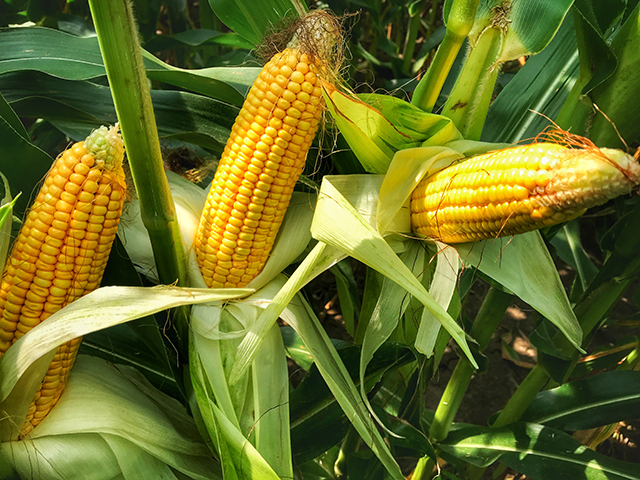 Tonight, more than 140 scouts, which include farmers, traders and agricultural economists, will converge in Rochester, Minn., and officially wrap up the 2017 Farm Journal Midwest Crop Tour. They will be joined by hundreds of area farmers to hear the much-anticipated results.
Heading into the annual Tour, the big question was: Are USDA's corn and soybean yield estimates accurate?
In its August Crop Production report, USDA forecast the national average corn yield at 169.5 bu. per acre, and for soybeans, USDA pegged the national average yield to 49.4 bu. per acre.
After four days of scouts sampling thousands of Midwestern corn and soybean fields, Dan Hueber, author of "The Hueber Report" blog on AgWeb.com a guest on the Aug. 24 episode of Market Rally Radio, says USDA's numbers may not be too far off—especially for the national corn yield.
Listen to Hueber on Market Rally
"The independent numbers I've seen out there, crop surveys, some of the computer-generated readings are all centering on that 165 to 167 range. That doesn't like a number that is too unrealistic," Hueber says.
While that yield estimate from the Tour findings won't likely accelerate the markets, "sometimes it is just a relief to hear it," Hueber says.
"As we move into September, I think we'll see a bit of a psychology shift," he says. "It won't be as dark of a mood as it was a few weeks ago."
Better-Than-Expected Crop Samples
Also appearing on today's Market Rally Radio were Crop Tour hosts, Brian Grete and Chip Flory.
Grete, Farm Journal's Pro Farmer editor, is on the eastern leg of the tour. On Aug. 23, he released the findings for Illinois.
"Illinois was a tale of two halves," he says. "The eastern half was more ragged, while the western half had good plant health and crop maturity."
Listen to Grete on Market Rally
Day three Illinois samples resulted in an average corn yield of 180.72 bu. per acre and an average soybean pod count of 1,230.77 pods in a 3'x'3 square.
Grete says the corn yield was down 6.6% from 2016, due to lower ear counts, shorter grain length and fewer kernels around.
"This is not a typical Illinois crop, which is not a surprise from all the struggles with planting and a dry summer," he says.
On the western leg, Flory, Farm Journal Pro editorial director, says his team saw a drop in Iowa corn yields, but not as big of a drop as he had expected due to the weather patterns the state saw this summer.
Listen to Flory on Market Rally
But, Iowa soybeans are missing a lot of pods, he says, due to the development of drought conditions.
"The drop in the pod counts is concerning," he says. "We need to get the clouds out of here and get the sun shining again so the plants can generate energy and put a good finish on this crop."