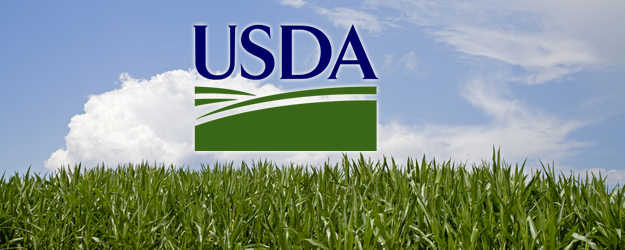 Survey goes to about 4,000 people each week
Earlier this year, an AgWeb reader in Hancock County, Iowa, wrote: "We have obliged with our crop conditions, and that is helpful to all of us. But everyone is asking where USDA comes up with their numbers. Can you obtain any remarks from them? We would all appreciate this."
---
Questionnaires are sent to Extension and Farm Service Agency agents across the U.S.
---
In response to the question, AgWeb reached out to Julie Schmidt with the USDA–National Agricultural Statistics Service (NASS) for more information about how weekly planting progress, crop condition and crop emergence reports are gathered. She shared the following three steps:
Each week, NASS generates and sends questionnaires to Extension and Farm Service Agency agents in counties throughout the U.S. The survey is sent to about 4,000 people each week. NASS wants every county to be represented in the report, though response rates vary. In some cases, a single county might have multiple reporters, while other counties might not have a reporter representing them.

NASS strives to cover as many of the agriculturally important areas within a state as possible so that the best representation of a crop is provided. National crops such as corn, soybeans, sunflowers and sugar beets are among those for which planting progress, emergence and crop condition data are gathered, though states can choose to add questions about additional local crops.
County data are compiled into districts and then into a statewide report that is sent to NASS headquarters in Washington, D.C.
County data are weighted by NASS County Estimates. NASS tries to include the states that encompass the largest percentage of production for a given crop as part of the
national program. These states are weighted using the previous year's acreage so that the U.S. estimate is more reflective of planting or crop development progress in the larger-producing states.

For example, of the 18 corn-producing states surveyed, the U.S. estimate would be more heavily influenced by progress in Iowa than by other states because it had the most acreage planted to corn in 2012. Each state's progress estimate is multiplied by the previous year's acreage for a given crop. Those products are then summed, and that sum is divided by the sum of the previous year's acreage for those 18 states.

By incorporating acres for weighting, the U.S. estimate is more representative of what is happening in the areas where the larger portion of a crop is grown.

"It's definitely a look at the aggregate" situation, Schmidt says.

She acknowledges that reporting can widely vary, even within a county. A farmer who received plenty of rain one week might live just a few miles down the road from another who hasn't seen rain in four weeks. The same is true for factors such as crop condition and growth.

"What the numbers try to show is kind of overall, what is going on at the state and the national level, as well," Schmidt says. 

You can e-mail Nate Birt at [email protected].
For an in-depth look at all of the latest crop and livestock reports, including blog commentary, radio interviews and news analysis, visit www.FarmJournal.com/usda_reports
For more information specific to your area contact your local Extension specialist.