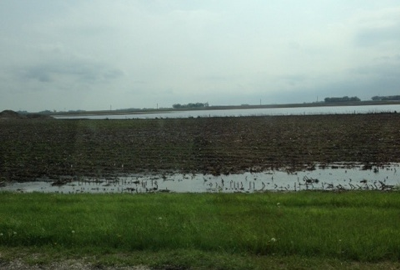 Two market experts provide insight to this year's planting pace and what that could mean for both old-crop and new-crop prices.
As of April 20, USDA estimated 6% of the U.S. corn crop was in the ground. This afternoon, at 3 p.m. CDT, USDA will update the progress estimate, as well as release the first soybean planting progress report.

Even though 6% planted by April 20 is behind the five-year average of 14% planted by that date, Ted Seifried, vice president of the Zaner Ag Hedge Group, doesn't think anyone should be alarmed. "At 6% planted, we were still ahead of last year's pace," he says. "We still managed to get in 92.5 million acres. This year we're only shooting for a little less than 92 million acres."
Seifried says there's lots of calendar days left to get the crop planted. Dustin Johnson, a broker with EHedger, agrees. "It (planting delay) doesn't matter when it's April; if this was late-May obviously this is a different story," he says. "With new technology, we need a much-smaller planting window to get everything in."
Regardless, the planting delays are causing an interesting weather market and some potential pricing options.
"For old-crop corn, the balance sheet is tightened," Seifried says. Looking at the new-crop-corn situation, he says this spring planting rally will likely be temporary. "We will likely get the crop in," he says "I'm having my producers take advantage of this bump. Now is a great opportunity to get pricing down for new-crop."
For soybeans, the new- and old-crop prices are also strikingly different. For old-crop beans, Johnson says global shortage of beans running up prices instead it is a lack of beans in the U.S.
"When we are looking at the new-crop price, I don't think there's any reason not to sell," he says. His advice is not to be turned off by $12 new-crop soybeans, just because old-crop soybeans are pushing $15.
Watch the complete Market Roundtable discussion on U.S. Farm Report:
 

Read and watch more news and videos from Top Producer's Power Hour.
 
---