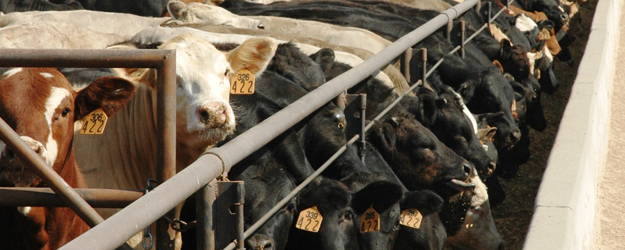 Yield estimates are dropping as steadily as prices are climbing. How will end users manage high-priced grain?
 
Yield estimates are dropping as steadily as prices are climbing. How will end users manage high-priced grain?
The drought conditions plaguing the majority of the U.S. show no signs of disappearing.
According to this week's U.S. Drought Monitor:
53.44% of the U.S. and Puerto Rico is in moderate drought or worse
38.11% in severe drought or worse
17.2% in extreme drought or worse
1.99% in exceptional drought
 
Because August weather will likely be a repeat of June and July, with intense heat and limited precipitation, Informa Economics lowered their corn and soybean yield projections. As of Friday, Informa projects an end-of-August yield potential for corn at 134 bu./acre and a soybean yield of 38.5 bu./acre.  
Jerry Gulke, president of the Gulke Group, says Informa's projections are based on statistics, instead of actual field yield estimate. But, they are a clear sign the U.S. corn and soybean crops are shrinking.
"There are a lot of people out there saying the average corn yield will be 120 or 110. Of course, like last year, everybody is going to fall over each other trying to pick the lowest yield."
On Aug. 3, Informa will release a new estimate based on farmer-client reports. On Aug. 10, USDA, with its Crop Production and World Agricultural Supply and Demand Estimates reports, will likely lower its yield projections. "USDA is probably not going to be as low as Informa, but will probably drop their yield."
Drought Fatigue
Gulke says weather is obviously still front-and-center in determining prices, but that could change. "I get a little nervous when all I see on television is about the drought. At some point in time, I even get tired of listening to it. So, you've got to wonder when the market will be ready to hear something new."

He believes the new information will focus on the demand situation.
"Not only is their production destruction this year, but also demand destruction. We're going to import a lot more of corn into this country. I think we'll see higher levels of corn coming into this country than in my entire lifetime, which is good because it will offset our U.S. losses."
Gulke believes the export market in the U.S. is going to dry up and U.S. end users will start shopping for corn in Argentina and other countries. "That's good news for us because these end users are going to keep production viable and aren't going to liquidate herds unless we can help it."
Listen to Gulke's full audio analysis:
 
For More Information
How do your crops look? Submit your report to AgWeb Crop Comments.
Visit AgWeb's Market Center.
Check your local forecast with AgWeb's Pinpoint Weather.
 
---