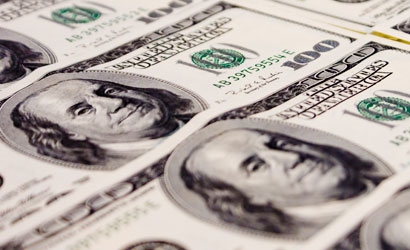 You can learn a lot about cost management on the farm from the top 20% of producers, experts say. A prime example is the disparity in median net farm incomes for 2013 in southern Minnesota, says Bob Craven, director of the Center for Farm Financial Management at the University of Minnesota.

Although median net farm income in southern Minnesota was $42,000, the top 20% of producers showed net farm income of $243,000, Craven said this week at the Minnesota Crop Insurance Conference. Meanwhile, the bottom 20% lost $63,000.

"Averages hide a lot of details," Craven explains. His data include farm business management association information from 2,500 farms.



For cash-rented corn, the 20% of producers with the lowest expenses had breakeven costs of $3.88/bu. They also had the highest yields at 186 bu./acre in 2013 compared to 173 bu./acre for the middle group and 150 bu./acre for the highest cost group. "Yield's the thing, the single most important factor determining cost of production," Craven says.

The middle 20% had breakeven costs of $4.81/bu., while the 20% of producers with the highest expenses had breakeven costs of $5.77.

As for inputs and other expenses, the most efficient group had $6.52/acre cheaper seed costs, $72.99/acre lower fertilizer costs and $7.38/acre lower chemical costs. They even had lower cash rents at $206.94 versus $260.57 for the highest-cost group.

Machinery costs present a slightly different picture of efficiency based on operation size. Based on machinery costs per acre, the lowest-cost group had between 1,501 and 2,000 acres for a cost of $134.27/acre on rented corn land. Three acreage groups—2,001 to 5,000 acres; 1,001 to 1,500 acres; and 501-1,000 acres—had somewhat higher machinery costs of about $153/acre.

Although high-cost producers in all categories face financial challenges from lower crop prices, those who have grown rapidly with high cash rents could experience shortfalls.

Craven calculates that a 12,000-acre corn farm paying $350/acre rent—more than $100 above average—could face losses of $3.5 million in 2014, assuming 175 bu./acre corn and prices of $3.50/bu. The loss drops to $2.4 million with yields of 210. For producers in that situation who have only 20% working capital, he adds, that capital could be used up in a single year, which might result in "tough discussions with their bankers."

On a positive note, Craven says, net worth for all farms grew 13.5% annually from 2004 to 2013. "That's been a good run," he says. Working capital increased, too, and stood at more than 50% for crop farms at the end of 2013.