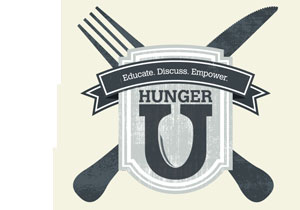 The Farm Journal Foundation's HungerU Tour heads to the races this spring with a two-day stop at the Kansas Motor Speedway. The stop will allow racegoers to visit the interactive exhibit to learn more about today's global food-security challenges and the role agriculture plays in alleviating hunger. The traveling exhibit will plug into two race events, as a part of SFP's philanthropic support of HungerU and Farmers Feeding the World.

On Friday, May 9, the SFP 250 features the tough trucks of the Camping World Truck Series. The next evening, the Kansas 400 presents the inaugural NASCAR Sprint Cup Series night race at the track. Consider yourself invited to join the fun!

Visit www.kansasspeedway.com for tickets.