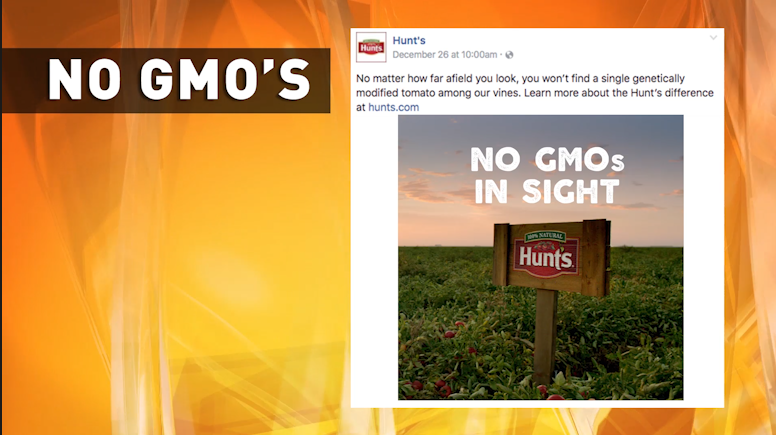 A new anti-GMO campaign by Hunt's is creating quite the reaction.
Last week, the company announced, "No matter how far afield you look, you won't find a single genetically modified tomato among our vines." The announcement included a video showing a tomato field with a sign saying, "No GMOs in sight."
This caused a flurry of responses from farmers, consumers and scientists, criticizing the company of pandering to the superstitions of misinformed extremists since no tomatoes are genetically modified.
The company released a statement on their Facebook responding to the criticism by saying:
"Sorry for any confusion caused by our post earlier in the week. Many people are interested in what's in their food and we want to provide them with the information they are looking for. While it's true that all tomatoes are non-GMO, there are tomato products that contain genetically engineered ingredients. We recently updated many of our tomato products including diced and crushed to meet Non-GMO Project Verification standards, so look for the seal at shelf."
AgDay-Hunt's Tomato Controversey-12/30/16