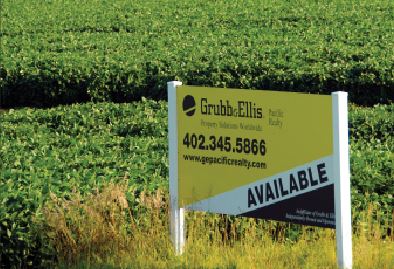 By Hope Pjesky
Since 2007, I have been blessed and honored to travel to several countries to visit various types of farms. I have also had the opportunity to host farmers from around the world at my farm in northern Oklahoma.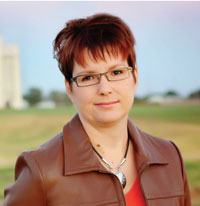 Through the years, it has become obvious that farmers everywhere have similar challenges and opportunities.

I support all farmers no matter what country they are from. I know farmers from every continent and have lost count of how many countries. 

I support all farmers regardless of the size of their farm. My farm is mid-sized by American standards. I know some who have very large farms in developed nations as well as smallholder farmers in developing nations.

I support all farmers no matter what they raise/grow. I raise beef cattle and wheat on my farm. I know farmers who grow virtually every kind of crop and raise every kind of food animal.

I support all farmers regardless of their production practices. We use conventional practices on our farm. I know farmers who use organic, bio-dynamic, natural, free-range, grass-fed, no-till, confinement and high-tech production practices, including the latest biotechnology, synthetic fertilizers, antibiotics and hormones.

I want all farmers to be productive and have a good life. I am careful to not be selfish in the policies I advocate. Because I have a much bigger view of the world, I only speak out on issues I believe would benefit all 
farmers. I encourage all farmers to look beyond their individual farm and think about the agriculture and food industry around the world.

When I was in southeast Asia, I saw farmers who had a higher quality of life compared with other farmers in the same countries. The difference was they had been given the tools to access world markets. I support free trade because it benefits both small farmers in developing nations and large farmers in developed countries.  

I know farmers from many countries who can't access technologies that are proven safe and effective 
because of government bans. I also know consumers who would like to purchase certain products, but they can't because their government will not allow the products in their country even though they are safe. These people should have the right to choose.
There are many farmers in the world who would be more productive if they had the same level of private property rights as U.S. farmers. These are the issues I advocate for, and I try to be as ideologically pure as possible. I strive to never be a hypocrite.  

I have also learned there is no universally good or bad agricultural practice and no perfect farm size. A practice you believe to be the best in your area could be unacceptable in another part of the world.  

With nine billion people to feed by 2050 and an increasing middle class, farmers should not be competing with each other. Instead, they should be supporting each other so that all farmers can be productive and have good lives. If that happens, consumers will also benefit and there will be markets for all of our products.

One of the biggest challenges for all farmers is activist groups that attack agriculture from every direction. How can farmers successfully combat those attacks if they continue to spread negativity about each other? In fact, some activist groups get their negative ideas about agriculture from other farmers.

I support all farmers. Wouldn't everyone be better off if all farmers felt that way?