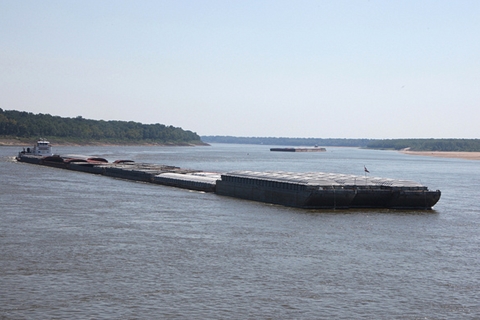 Icy conditions have forced an early end to shipping on the Upper Mississippi River.
The shipping season officially closed Thursday with the towboat Mary K. Cavarra and its load of four barges heading south through Lock & Dam No. 2 at Hastings, Minnesota.
It's the earliest closing in 45 years, the Star Tribune reported. The season began last spring with the second-latest opening and came to a 26-day halt in midsummer so crews could clear flood-borne silt from the navigation channel.
"It's been a real challenging year for us," said Bob Zelenka, executive director of the Minnesota Grain and Feed Association, which represents about 550 grain elevators and feed mills across the state.
The river is the cheapest way of moving crops, Zelenka said. But the river's early closure means finding alternative ways to get those crops to New Orleans and foreign export markets.