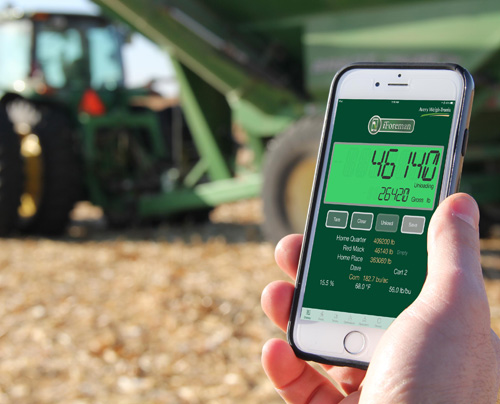 iForeman links grain carts to smart devices for live weight data streaming. The grain cart app is available on the iOS platform and can be downloaded from the Apple Store and used in place of a traditional scale indicator.
The iForeman grain cart system, from Avery Weigh-Tronix, is made up of the iForeman app for a smart device and the i60 serial processor. The i60 connects to the junction box interface cable and wirelessly sends weight data to the iForeman app. iForeman records commodity, field and delivery location of every load.
iForeman's auto-load detection, SmartLoad, automatically records transactions. An unlimited number of devices can be synced with the i60, to see cart weight in remote mode, enabling drivers and operators to see what has been uploaded in real-time.