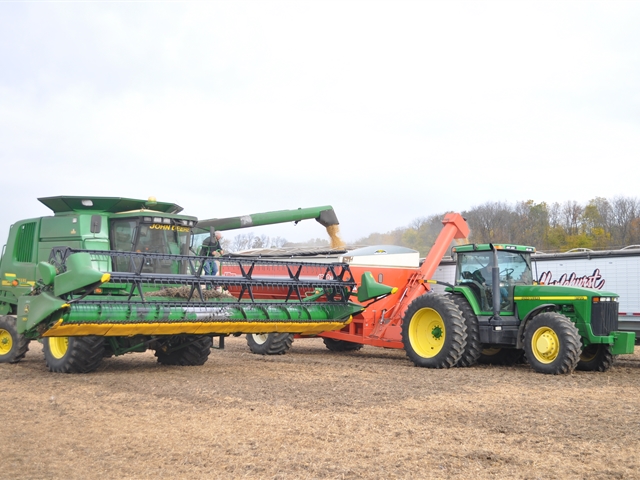 Illinois farmers are in the homestretch of bringing in their corn and soybeans from the fields.
The U.S. Department of Agriculture says 94 percent of the state's corn harvest was completed as of Sunday despite temperatures last week that averaged around freezing.
The pace is about 5 percentage points ahead of that of the previous five years. And it's a big comeback for growers, who got off to a slow start this fall after frequent rainfall left the fields too muddy to harvest.
The USDA says 95 percent of Illinois' soybean crops are in the bin, just short of the typical pace.
Roughly 90 percent of the state's winter wheat crop now is in the ground, and about two-thirds of that crop already has emerged.