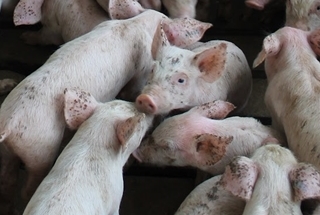 The Illinois Department of Agriculture has given tentative approval to a 20,000-head hog farm outside the small central Illinois city of Wenona.
But opponents say they're not finished fighting the Sandy Creek Lane LLC operation, which would open on a rural road in eastern Marshall County. The state agency notified VMC Management Corp. of Williamsburg, Iowa, in an Oct. 28 letter that provisions of Illinois livestock law had "more likely than not" been met.
Nic Anderson, a spokesman through the Illinois Livestock Development Group, says Sandy Creek Lane developers are looking forward to construction.
Opponents argue the hog farm will affect their quality of life and property values. Marshall County Board members had said they were "adamantly opposed" to the project.
Wenona is about 40 miles north of Bloomington.