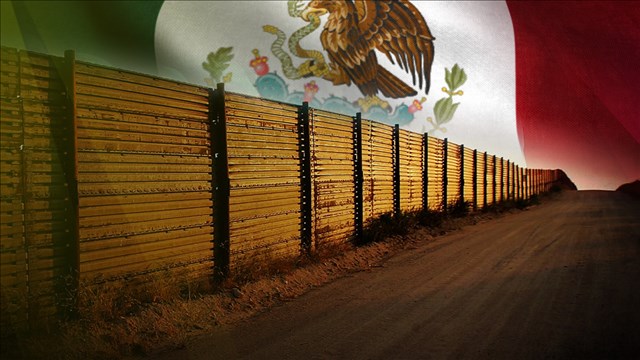 (Bloomberg) -- Senate Republicans angling for bipartisan immigration legislation say they're optimistic that a deal can be struck soon, but it will come down to how much President Donald Trump is willing to compromise on his own wish list.
At a White House meeting with GOP senators Thursday, Trump said lawmakers have "a good shot" at getting legislation to his desk that he'll sign. Still, he continued to push for several ideas that face opposition from Democrats and some Republicans, including building a wall at the U.S.-Mexico border.
Republican Senator Lindsey Graham of South Carolina said at the meeting there's a real chance that GOP and Democratic negotiators can agree on a plan to boost border security while also protecting as many as 800,000 young undocumented immigrants from deportation. He stressed to the president that compromise is the key to unlocking decades of gridlock on immigration policies.
"There is a deal to be had; if you want it bad enough we will get it," Graham said. "It will be good for the country, everyone has to give a little bit. But I have never been more optimistic about an immigration reform proposal making it to the president's desk than I am now."
Trump has invited lawmakers of both parties to the White House next week to discuss immigration issues, press secretary Sarah Huckabee Sanders said Thursday.
Election Year
Senators in both parties say there is intense pressure to act before re-election campaigns later this year make it harder for conservative Republicans to agree to act on legislation that would give protections to undocumented immigrants brought to the U.S. as children. The Obama-era Deferred Action for Childhood Arrivals program expires in March under action Trump took last fall.
Senator Thom Tillis, a North Carolina Republican who is part of bipartisan talks on an immigration bill, said Trump made clear that his top priority is border security. The president indicated it's possible he won't sign legislation if it doesn't include some of the elements he wants, Tillis said.
GOP negotiators want to include authorization for some version of a wall in the legislation, he said, although the length and locations haven't been worked out. Any funding would be spread over time.
'My guess is that you're looking at, in the end, several hundred miles," Tillis said. "But that's over time. It's not something you're going to see come up over the next two or three years."
Immigration Limits
He said the Senate negotiators are still talking about how extensive limitations on family preferences, which Trump calls chain migration, might be. They are looking to prevent DACA recipients from petitioning to allow immediate family members to immigrate to the U.S., but that could extend to other people as well.
Senate Minority Leader Chuck Schumer, a New York Democrat, reiterated his party's demand to attach an immigration compromise to a spending bill that must clear Congress by Jan. 19 to keep the government operating. That could ease passage through the Republican-controlled House.
"This must be done now," Schumer said on the Senate floor. There's an "urgent need" to resolve the status of the dreamers, referring to immigrants who were brought as children to the U.S. by their parents.
Melding Proposals
Graham said late Wednesday that the plan under discussion would include the Democratic demands to protect the young immigrants from deportation and provide them a pathway to legal status. He said it also would include elements that he declined to specify from a conservative GOP proposal. That measure would set tougher eligibility requirements for young immigrants and prevent them from bringing relatives to the U.S.
Second-ranking Senate Republican John Cornyn of Texas told reporters Wednesday that lawmakers need to sort through the president's "more contentious points," including eliminating preferences for immigrants' family members and ending visa lotteries for people from countries with low rates of migration to the U.S. Trump pushed to end both programs in opening remarks at the White House meeting.
Cornyn said House Republicans are also proposing their own ideas. "One of the risks we run into is we sort of start spiraling out of control into comprehensive immigration reform and then nothing gets done," the senator said.
Second-ranking Senate Democrat Dick Durbin of Illinois and others in the party say the talks have moved slowly and that the group is waiting for Republicans to help make decisions about border security. Democrats view Trump's plan for a border wall as wasteful and less effective than fencing and other approaches to secure the border.
One Democratic aide familiar with the negotiations said White House Chief of Staff John Kelly hasn't yet produced a promised border security wish list from the administration that was expected before Christmas.
Trump said Thursday that the wall, one of his leading campaign promises, is on that list. He said it's his view that Democrats will eventually go along.
"We have to be careful because there is a drug epidemic with the likes we have never seen in this country," the president said. "We need protection, we need the wall, we need all those things and frankly I think a lot of Democrats agree with us."
©2018 Bloomberg L.P.