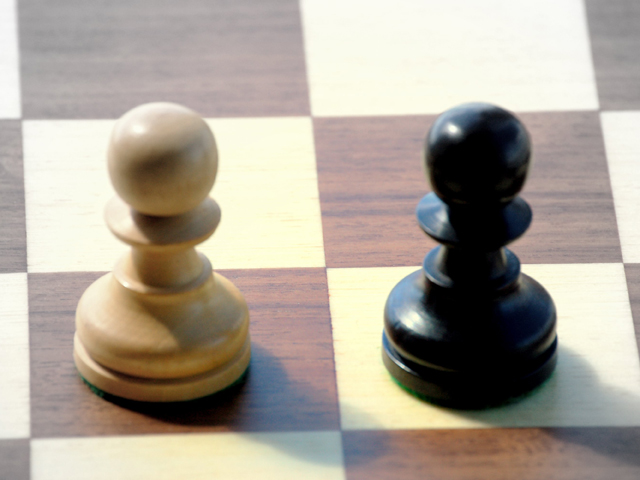 Midwest farm labor options dwindle as Congress lags
The continued congressional stalemate on immigration reform means lower food production, higher food costs and job losses across Midwest agriculture, according to a recent study by the Chicago Council on Global Affairs. 

U.S. immigration policies fail to serve the ag sector, and those shortcomings are especially acute in the Midwest, where producers require year-round versus seasonal labor, explains Stephanie Mercier, an economist who conducted the study. President Obama's Nov. 20 executive order on immigration provides limited benefit to agriculture, but "it fails to fully address Midwest agriculture's unique needs for legislative immigration reform," Mercier says.

Even with an imported labor supply of more than 1 million, farms face up to a 30% shortage in labor, notes Mercier, also the senior policy and advocacy adviser for the Farm Journal Foundation. She formerly served as a USDA and Senate Agriculture Committee economist. Several factors—both real and perceived—contribute to the reluctance of native-born workers to seek jobs in agriculture, whether on farms or in processing facilities, she says. These include low wages compared to earnings from other occupations that involve hard physical labor, difficult working conditions, often transitory employment opportunities and the prospect of extensive travel for seasonal work.

Other sectors pull some farm workers out of agriculture. For example, over the past few decades, the inflation-adjusted hourly wage of workers in the construction industry consistently has been two to three times higher than the wage of crop farm workers, data show.

"Furthermore, the tradition of younger family members working on multiple-generation, family-run farms seems to be weakening in some parts of the country, especially given the declining number of these farms," Mercier says.

Recent examples illustrate the labor challenge farms face, Mercier adds. When a printing plant shut down in Waterloo, Wis., only a few people out of hundreds who lost jobs applied for work at nearby Crave Brothers Dairy. In Ohio, a large tomato operation closed because its owner could not find enough workers for harvest needs.
Unique Concerns. There are 57,000 immigrant farm workers in the Midwest. Their job responsibilities include animal care at dairies and on livestock operations, harvest and post-harvest work on crop farms, and assembly-line work at many food-processing facilities.

In the seed-corn production sector, detassling crews once primarily composed of local high school students are increasingly made up of migrant workers, Mercier notes.

Across the Midwest, the share of hired farm workers putting in 150 days or more per year is about one-third of all hired workers, comparable to the national average. Yet the share is higher than the national average in Kansas, Nebraska, South Dakota and Wisconsin, according to 2012 Census of Agriculture data. All of these are states where dairy and other livestock operations are key players in the ag economy.

"With few other options to legally hire year-round immigrant farm workers, farms often rely on undocumented labor," Mercier notes. 

Concerned representatives of Midwest farms worry that stalled reform will result in four issues. First, production of specialty crops and dairy will fall. Second, higher costs will be incurred. Third, there will be a decline in the amount of overall economic activity. Fourth, off-shore ag production will increase.

As John Feinblatt, chair of the Partnership for a New American Economy, has said: "We either bring in our workers, or we bring in our food. American agriculture depends on getting this right."

Although the U.S. Senate passed an immigration reform bill in 2013 with bipartisan support, the House has not brought the bill to the floor for consideration, Mercier says. Instead, that chamber has taken a piecemeal approach.
Legislative Windows. Midwest farm and commodity groups are strong supporters of the Senate bill. They argue the U.S. must regularize the status of existing farm workers with significant institutional knowledge and also improve the farm guest worker program.

One challenge is that "not enough Midwest farm or commodity groups or Midwest senators were directly engaged in the agriculture-specific negotiations" of the Senate bill, Mercier points out. 

As a result, "not all of the nuanced agricultural needs and distinctions between the Midwest and other regions of the country were reflected in the final bill," she says.

Among Mercier's recommendations for immigration reform: 
year-round temporary worker visa
elimination of arbitrary caps as well as quotes
new worker visas before enforcement measures
protections for employers in the event a verification plan is mandated
limits on state-level restrictions for immigrant workers
recognition that Midwest agriculture needs high-skilled immigrants
agreement to respect labor and human rights.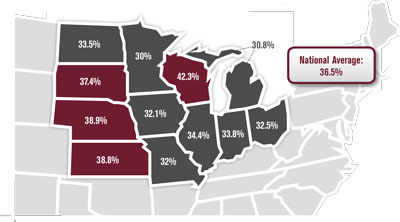 Four states, shaded in red, have farm labor needs above the national average, as illustrated by the percentage of workers who put in 150 days or more on the job each year.

Farm Journal Media's advocacy series, America's Ag Challenge, provides information about external influences such as overreaching regulations, policymakers, courts and activists that impact their operations—and potentially endanger the future of their farms. The multimedia editorial campaign educates and motivates farmers to interact with legislators, regulators and consumers to help them understand why agriculture needs the resources and runway to maximize productivity, exercise stewardship and secure our food supply. To find resources and links to help make your voice heard, visit www.AgWeb.com/agriculture_challenge.