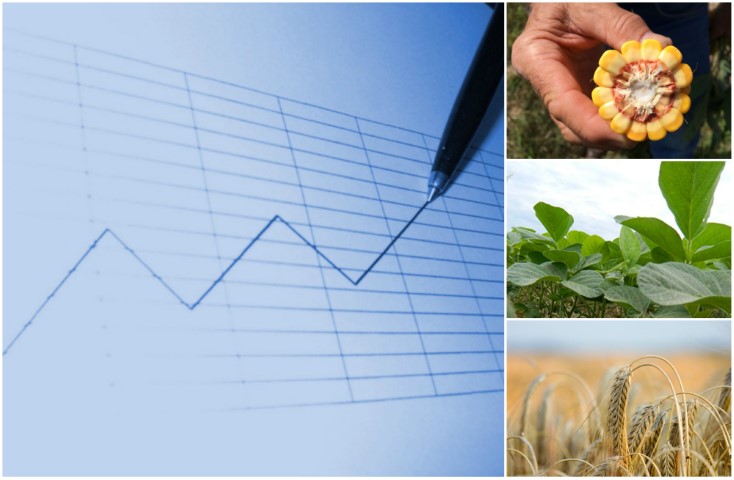 Knowing the future – or at least generating better educated guesses – would solve so many headaches when it comes to marketing grain. A group of University of Illinois agricultural economists have been crunching the numbers to see if any interesting patterns turn up.
Indeed, Darrel Good, Todd Hubbs and Scott Irwin, writing on U of I's farmdoc Daily website, argue that there are three distinct long-run eras of grain prices since 1947.  The fist spanned from 1947 to 1972; the second spanned from 1973 through 2006; and the third is ongoing.
Further, the economists note three characteristics of price behavior that are exhibited in each era:
1. There are significant levels of volatility early in each era.
2. There are extended periods of prices both above and below the average.
3. Large price spikes extend to happen associated with either supply phenomena or "macroeconomic shocks" that impact prices over an extended period.
"[Current] price volatility reflects a range of supply and demand conditions that included the financial crisis of 2008, shifts in U.S. and world corn acreage, severe drought in the U.S. and South America, four consecutive years of very large crops in the U.S. from 2013 through 2016 and generally sluggish economic growth for much of the past 10 years," they write.
Unfortunately, there is general unpredictability when it comes to the duration of price runs above and below the average, the economists add.
"Long runs above average are not necessarily followed by long runs below average, and likewise, short runs below average re not followed by short runs above average," they note. "This shows that the length of sequences above and below average prices is random. This is strong evidence against the view that long-run crop prices cycle in a predictable manner."
When prices move back above average, farmers face the challenge of judging the magnitude of these price increases and time their pricing decisions accordingly.
"Given the extended current period of low prices, there may be a risk of underestimating the potential magnitude of higher prices," they conclude.
For Good, Hubbs and Irwin's complete analysis, visit http://farmdocdaily.illinois.edu/2017/06/are-there-predictable-crop-price-cycles.html.