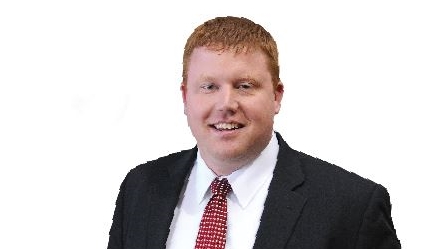 It happens. No matter how many preventive measures you have in place or how much experience you and your employees have, if you handle manure, chances are you will have a spill at some point. While manure spills can have a damaging effect on your farm and surrounding waterways, they can also have legal consequences. It is a good idea to take proactive steps to prepare your operation in the event a spill occurs.
The first proactive step you can take is to put your plan into writing. A manure spill can be chaotic. Having a plan in writing will help ensure all of the proper steps are taken in a timely manner. This plan should be shared with all employees and custom applicators and should include a list of people to contact in the event of a manure spill emergency. The list of required contacts will vary based on state and local regulations. The plan should also include specific action steps to contain and clean up a spill, taking into consideration the various sites and circumstances for a manure spill.

Michigan State University Extension's Shelby Burlew has compiled an excellent resource for producers who handle manure on their operations (see link below). While this  two-part guide contains information specific to Michigan producers, it also serves as a good resource for farmers in other states. 

She recommends farmers follow the "four Cs" when it comes to responding to a manure spill: control, contain, comply and clean-up.  
Control: Your first response should focus on eliminating the source of the spill. This will depend on the circumstances of the spill. If you have a lagoon, this could mean simply adding clay to elevate the height of your berm. If a pipe, valve or hose breaks, then cut off the additional flow of manure or grey water. Pipes and hoses should be disconnected to eliminate additional pressure. Holes or leaks in dams or pipes can be temporarily plugged with clay-based soils. Of course, these are temporary fixes that should be replaced with permanent measures once the spill has been contained and cleaned.
Contain: Once you have controlled the source of the spill, the next step is to limit the extent of the spill and protect environmentally sensitive areas. Special care should be given to waterways to prevent downstream flow. Oftentimes, it will be necessary to construct a temporary dam across streams or drainage ditches to prevent the spill from reaching other waterways. Also, if the spill occurs near tiled fields, plug outlets and cover inlets.
Comply: Once you stop and contain the spill, assess the extent of the spill and undergo mandatory reporting. In most cases, manure spills must be reported to government authorities within certain timeframes. These reporting requirements are generally detailed in your permit and nutrient management plan.
Clean-up: The area affected by the manure spill should be restored to its pre-spill condition. This often involves emergency pumping and land application of the spilled manure and contaminated soil. These emergency pumping provisions should be detailed in your nutrient management plan.
There is never a good time to have a manure spill. They can be costly and are accompanied by legal implications. However, planning ahead can help reduce environmental damage and liability for your operation. If you think your manure management plan needs updating, contact your local Extension agent or Natural Resources Conservation Service specialist.
This column is not a substitute for legal advice. 
For more information on responding to a manure spill, visit www.FarmJournal.com/manure