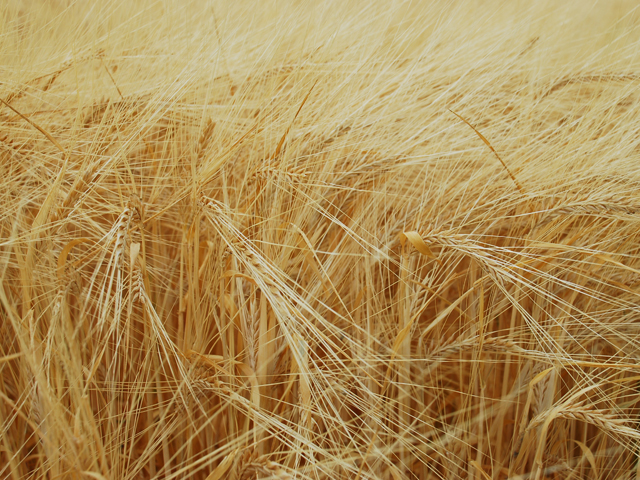 Due to lower margins, corn's heyday continues to fade as producers intend to plant more soybeans and seek out alternative crops, including barley, sorghum, sunflowers and Durum wheat.

Despite the third year of declining acreage for corn in the Prospective Plantings report, producers are planning on planting about 500,000 more acres to corn than analysts expected. The annual survey-based report is one of the farm sector's most anticipated crop reports.
USDA estimates producers will plant 89.2 million acres of corn, 2 percent fewer than last year, but higher than the 88.7 million expected by the trade. If realized, this year's acreage would be the third consecutive year of declines and the lowest planted acreage in the United States since 2010.
"The corn acreage number surprised everyone in the trade and is why we are seeing corn on the defense, and it will likely remain under pressure," says Randy Martinson, managing partner of Progressive Ag, Fargo, N.D. He was the commentator on a post-report conference call.
Year-over-year corn planting intentions are down in most major corn-growing states. Iowa producers expect to plant 1 percent fewer acres to corn, while Illinois and Indiana growers expect to plant 2 percent fewer acres. North Dakota's corn planting intentions are down 6 percent, while Missouri's are off 4 percent, and South Dakota's are down 10 percent.
As for soybeans, farmers are expected to plant a record-high 84.6 million acres, up 1 percent from last year's acres. Increased planting intentions were wide ranging with 21 of the 31 major soybean-producing states increasing or holding acreage unchanged. However, USDA's planting estimate was 1.3 million acres below the average trade estimate of 85.9 million acres.
"Soybean acres were less than 1 million more than last year, and that is bullish for soybeans," says Martinson.
Biggest Loser = Cotton
This year's biggest loser was cotton, with acreage for all cotton expected to drop 13 percent to 9.55 million acres. The biggest hits were in Texas (down 502,000 acres) and Georgia (down 280,000).
"We will probably see a bigger decrease in cotton acreage because of how wet it has been in the Delta," says Martinson.
USDA estimated all wheat acreage at 55.4 million acres, down 3 percent from 2014, and slightly below the average trade estimate of 55.8 million acres. The 2015 winter wheat planted area, at 40.8 million acres, is down 4 percent from last year but up less than 1 percent from the previous estimate. Of this total, about 29.6 million acres are hard red winter, 7.75 million acres are soft red winter, and 3.43 million acres are white winter.
USDA estimated area planted to other spring wheat at 13 million acres, down slightly from 2014. Of this total, about 12.1 million acres are hard red spring wheat. The intended Durum planted area is estimated at 1.65 million acres, up a sharp 18 percent from last year.
"The high price of Durum has encouraged some producers to take some risks and plant Durum," says Martinson.
Shift to Alternatives
Alternative crops that drew acreage away from the country's four major crops were barley, sunflowers, and sorghum. Estimated barley acreage increased 10 percent to 3.3 million acres, and was up an astounding 41 percent in North Dakota.
Sunflower planting intentions indicate a 14 percent increase to 1.8 million acres, with acreage in South Dakota expected to increase 31 percent. Sorghum acreage is expected to expand to 7.9 million acres, up 11 percent nationwide.
Corn prices weakened in the aftermath of the report, and soybean futures traded mixed.