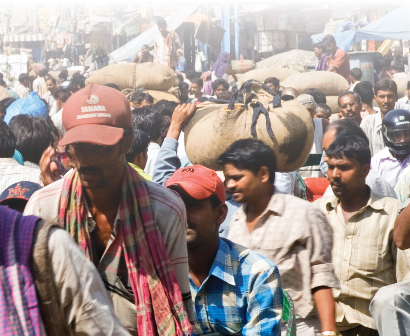 The strong message comes as China's steps to improve product safety and regain consumer confidence are slow to materialize.
By Fran Howard, Agweb contributing writer
The world's second most populous country and its largest producer of milk gave China a strong message by reiterating that it would not import any of its milk-based food products.
India reaffirmed its ban on Chinese milk and dairy products recently, extending the sanction through June 22, 2015, according to USDA's Foreign Agricultural Service (FAS). Banned products include chocolates, chocolate products, candies, and other foods made with milk or milk solids.
---
To subscribe to the Daily Dairy Report, go here and click "register."
---
"India's ban on Chinese milk and dairy products has been in place since 2008," says Sara Dorland, analsyst with the Daily Dairy Report and managing partner at Ceres Dairy Risk Management, Seattle. The ban went into effect shortly after China's dairy industry suffered a scandal related to milk tainted with melamine, which killed four children and sickened thousands of others.
"Since then China has been taking steps to improve product safety and regain consumer confidence, but the road to recovery for China's dairy industry has been peppered with setbacks and has been slow to materialize," says Dorland. "Measures taken since 2013, however, appear to be giant strides toward repairing some of the country's food-safety problems."
Second only to China, India has an estimated population of more than 1.26 billion people as well as a growing economy.
"India's consumer class is expanding, and dairy consumption is growing around 5 percent per year, and India needs to keep pace with this growth," says Dorland. "India's dairy industry is still primarily a subsistence pastoral system, which means it is affected by adverse weather conditions. When India falls behind in domestic production, the country will import dairy products."
As the world's largest producer of milk—at least when buffalo milk is included—the country is expected to produce 140.6 million tons of milk this year, accounting for roughly 17 percent of the world's total milk supply. In 1990-91, the country produced 53.9 million pounds, according to FAS.
"India's ban is likely political in nature rather than substantive as the country has not imported dairy solids of consequence from any nation since 2012," says Dorland. FAS projects that India will not import any nonfat dry milk, fluid milk, or butterfat this year.
Like China, India is trying to grow its dairy industry. The Indian government recently launched dairy development programs and is strengthening the infrastructure.
India's National Dairy Plan, approved in February 2012, is expected to inject $416 million into the industry through 2017 to meet the need for an expected 150 million tons of domestic milk production. Initiatives under India's National Dairy Plan include increasing productivity through scientific breeding and nutrition and strengthening village-based milk procurement systems, according to FAS.
"Despite India importing very little dairy, India does import other products from China," notes Dorland. In 2012, India imported $66.57 billion in products from China, according to the Brookings Institute.
"There is a chance that without the ban, dairy product from China could come in," she adds. "But India, as the world's largest producer of milk, has a vested interest protecting its industry."