Sufficient moisture has helped replenish much of the moisture levels, as farmers gear up for planting season.
In Indiana, the planting season will commence as soon as Mother Nature decides to allow farmers to get into their fields, reports Bob Nielsen, Purdue University Extension corn specialist. Most likely, he says, planting season is still two or three weeks out.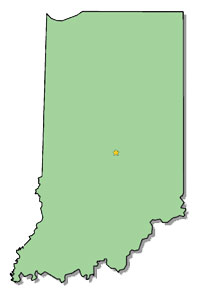 "Typically, planting begins in early to mid-April, but the majority is planted late April through early May," Nielsen reports.
Weather is always the main consideration, he says, adding, however, that he pays little attention to professional weather forecasts for the state.
"They are notoriously inaccurate," he notes.
As Nielsen evaluates how Indiana farmers will divide up corn, soybean and wheat acres this season, he says he anticipates little if any change from 2012 when farmers planted 6.1 million acres of corn--up 6% from 2011. In 2012, Indiana farmers also planted 5.1 million acres of soybeans and 390,000 acres of wheat.
Despite a strong 2012 planting season, the historic drought reduced Indiana corn yields statewide by up to 39%. Meanwhile, soybean yields were down only 10%.
"That difference in crop response to severe weather ought to temper some of the enthusiasm for concentrating on continuous corn," Nielsen contends.
He adds that even though most of Indiana has received enough precipitation since harvest to recharge much of its soil moisture reserves, farmers there are nevertheless worried that the drought conditions that linger in the western Corn Belt will migrate back eastward.
He adds, "Of course, human nature being what it is, some are also worried that field work and planting may be delayed by continued wet weather this spring."
Read the acreage predictions and considerations for additional states:
---