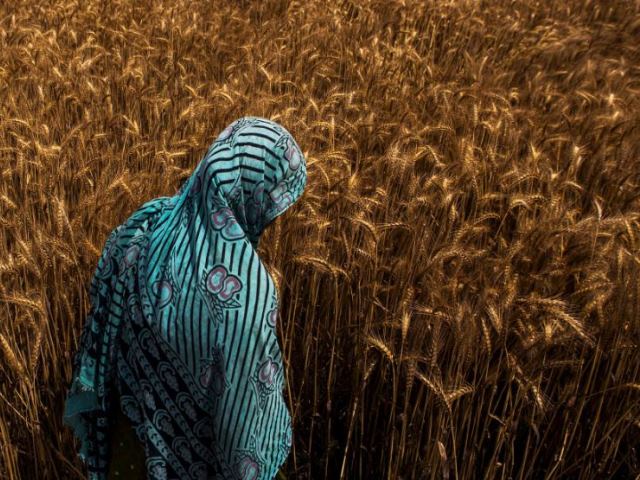 Genetically-modified mustard may be a step closer to becoming the first food crop in India to be approved for commercial production after a panel of scientists said it poses no risk to humans.
The oilseed "does not raise any public health or safety concerns on human beings and animals with respect to overall nutritional characteristics," the panel said in a document posted to the Ministry of Environment, Forest and Climate Change's website. It is highly unlikely to invade natural ecosystems and poses negligible risk to biodiversity and agriculture productivity, it said. The oilseed has been developed by the University of Delhi since 2003.
The approval by the panel of scientists puts genetically-modified mustard a step closer to gaining state approval. It would be the first food crop approved after the government in 2010 rejected Bt Brinjal, an eggplant developed by Maharashtra Hybrid Seeds Co. The engineered mustard will increase production of India's biggest winter-sown oilseed crop and reduce dependence on imported oil, said Chengal Reddy, adviser to the Consortium of Indian Farmers Association.
"Making genetically-modified mustard seed available to Indian farmers will have an enormous economic benefit, increasing substantially farmers' income by as much as 50 percent," Reddy said by phone. The seed will reduce India's vegetable oil import bill by as much as 150 billion rupees ($2.3 billion), from 750 billion rupees currently, he said.
Cooking Oil
Mustard oil, produced from crops planted in October and November, accounts for more than 10 percent of India's cooking requirement of about 21 million metric tons. Its yellow-colored oil is the third-most used cooking oil in India behind palm oil and soybean oil.
India gets more than 70 percent of its vegetable oil requirement from overseas and currently imports soybean oil produced from genetically-modified crops, according to Solvent Extractors' Association of India. The country is world's biggest cotton grower and typically more than 90 percent of the crop is genetically modified.
The report from the panel will be on the environment ministry's website for comments by stakeholders and the general public for a period of 30 days, according to the ministry. Comments will be reviewed by the panel and the Genetic Engineering Appraisal Committee before a decision is made, it said.