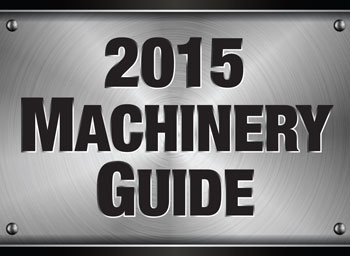 AGCO and Appareo Systems' joint venture, Intelligent Agricultural Solutions, advances electronic technology through AGCO's Fuse Technologies.
Bobcat Company invests $6.5 million to renovate its Bismarck, N.D., facility for compact attachment production.
CASE IH Early Riser planters, both new and used, can now be customized with Precision Planting components.
Great Plains Manufacturing uses PTC Creo and PTC Windchill technologies to design and manage its product line. 
John Deere partners with Dawn Equipment to sell Dawn hydraulic-controlled down-force systems, row cleaners and closing wheels.
Krone North America doubles the size of its Western Region Training and Support Center in Reno, Nev., for a total of 99,000 sq. ft. 
Landoll Corporation, founded by Don Landoll, celebrates its 50th anniversary.  
Mahindra USA teams with Intimidator Inc. to manufacturer mPACT XTV utility vehicles. 
Massey Ferguson customers now have access to more than 70 Woods Equipment implements for Massey Ferguson tractors. 
Michelin opens a manufacturing plant in Piedmont, S.C., to produce the Tweel airless tire.
Mitas announces an agreement with Claas to supply 750/65R26 166D SFT tires for its Lexion 700 combines.
New Holland acquires spraying equipment manufacturer Miller-St. Nazianz. 
Raven Industries' Applied Technology Division acquires SBG Innovatie BV and its affiliate, Navtronics BVBA, an advanced GPS steering system.
Salford Group buys BBI Spreaders, which manufactures precision dry material applicators. 
Topcon Positioning Systems acquires Wachendorff Elektronik GmbH and Wachendorff Electronics Inc., manufacturers of in-cab mounted consoles.
Unverferth Mfg. Co. introduces the 500-seed-unit, self-filling 4955 tender.