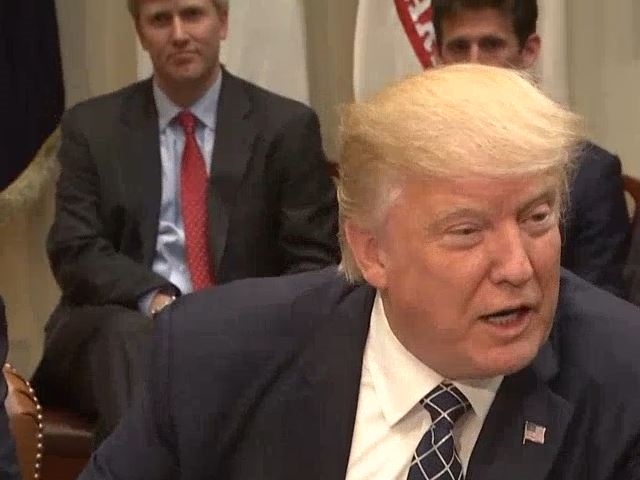 Monday is a historic day for farmers. For the first time in nearly 30 years, a president is addressing farmers and ranchers at the annual American Farm Bureau convention in Nashville, Tennessee. 
It's unknown if the president will give a policy or campaign speech, but experts say January will give us a clearer picture on where the president trade agreements. In addition to AFBF's convention, there's another NAFTA 2.0 meeting and the State of the Union address on President Trump's calendar this month. Ag industry leaders hope the trade clarification may begin in Nashville. 
AgDay national reporter Betsy Jibben talks with Jim Wiesemeyer, Farm Journal Washington correspondent and Darci Vetter, former U.S. trade chief negotiator under the Obama Administration who is now diplomat in residence at the University of Nebraska-Lincoln.
1/8/18 Trump to Speak at AFBF Convention