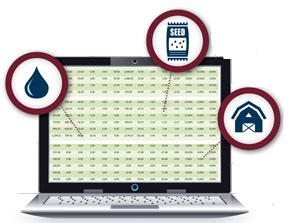 Google Drive's free suite of electronic tools introduces flexibility to farm record-keeping
In Paul Harvey's speech, "So God Made a Farmer," he says, "I (God) need somebody ... who can shape an ax handle from a persimmon sprout; shoe a horse with a hunk of car tire; who can make a harness out of haywire, feed sacks and shoe scraps."

Mr. Harvey is talking about the resourceful and innovative nature of the American farmer, a trait that was borne out of necessity. In the 2010s, we are still in need of self-generated innovation—not just with physical objects but with technology, as well.

Since Silicon Valley isn't focused on solving the information problems of agriculture, we are often left to do it ourselves. And now we can create our own apps with the help of the Google Drive suite.
Road Map to Drive. Introduced in the spring of 2012, Google Drive is a suite of online tools that features a word processor and presentation software as well as a program for building spreadsheets.

Most importantly, Google Drive provides an interactive app called Forms. Forms allows you to collect data of any kind out in the field and deliver it to a spreadsheet for further calculation and analysis. Once the information is in the spreadsheet, you can do just about anything with it that you can do in Microsoft Excel on your desktop. Here's an example: For wheat planting, I created a Google Form that logged the process and automatically calculated seed rates. Each time my driver loaded the drill, he would grab an iPad, open the form and start to select the options he needed for the operation.

I had prepopulated the field numbers, varieties and drill setting options in the form, so all he had to do was pick the right one from a list.

Once he entered the number of bags and the number of acres (which he gets from GPS), he submitted the form. Inside the spreadsheet, a formula calculated the pounds of seed that had been used per acre planted, based on the bags and acres.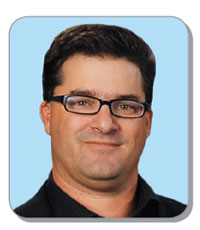 "Farmers and dairy producers are the most innovative people on earth, mostly because we have to be."
—Dino Giacomazzi, dairyman, Hanford, Calif.
After submitting the form, the driver tapped on the "results" tab to see how many pounds per acre he had distributed. He could then refer to another tab with our desired rates for each field and adjust accordingly.
Reports Span Needs. Each form submission gets time-stamped so we have a permanent record of planting dates for each field, the variety and rate used, the length of time the work required and the total seed planted. Every time a form is submitted, I get an email alert. This lets me keep up with what is happening out in the field. It's one of many forms and spreadsheets that we are developing for our farm and dairy.
Other electronic documents include logs for irrigation, spray-rig calibration, field activity and feed dry matter; and checklists for environmental compliance, calf treatments, calf total protein, close-up urine pH, body condition scoring, shaker box logging, heifer taping and more.

Farmers and dairy producers are the most innovative people on earth, mostly because we have to be. If Paul Harvey were alive today, I'm not sure he would include "build your own app by 8 a.m." in his speech, but now you can actually do that, thanks to the free and easy Google Drive.