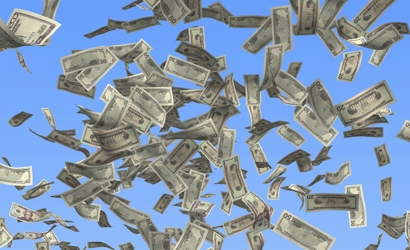 Plan inputs to increase your margin
Adding a dollar here and a dime there for production costs through the years might not seem like much, but when it's spread across 1,000 or more acres, it certainly adds up. Soybean operating costs are set to take the hardest hit in the coming growing season.
---
"These numbers might not seem like a big deal, but ... this will pinch producer margins."
---
USDA estimates production costs for the 2014 growing season to be up $6.58 per acre from 2013 for soybeans, $5.38 for corn and $3.83 for wheat. The largest increases stem from capital recovery, the cost of depreciation and interest for farm machines and equipment, and land.

Farmers should not anticipate much of a price difference on the operating side, explains Mir Ali, USDA farm inputs analyst. Allocated overhead is what will hit farmers in the pocketbook, he says.
For corn, seed will be up slightly ($1.89) but that should be offset by a decrease in fertilizer prices. Seed costs for soybeans are also expected to be up by about $1.32.

"These numbers might not seem like a big deal, but if we harvest a large crop and grain prices drop, this will pinch producer margins," Ali says. For example, a corn farmer with 2,000 acres should anticipate to shell out an additional $11,700 in 2014, compared to 2013.
Potash Plunge. However, USDA's 2014 estimates were released before Russia's OAO Urakali announced it would end production controls and boost output next year by 24%.

This will send potash prices tumbling; it's just a matter of when, says David Asbridge, president and senior economist for NPKFAS, a fertilizer advisory service. "There will be a tendency for retailers to try and hold potash prices up this fall," he says, explaining that inventories were built with higher-priced wholesale potash.

Asbridge expects nitrogen and phosphate prices to be 10% to 12% lower in 2014. Potash prices for 2014 are still up in the air, he says.

It's possible ammonia prices could drop $100 to $660 per ton by mid- to late-September, Asbridge says, noting that these prices are an average across the entire Midwest and will vary by location. He expects a price dip to $440 per ton for urea in early winter. He also forecasts UAN 32% nitrogen to drop from the Midwest average of $420 per ton to $360 in early winter.

"Farmers should not be in a rush to book fertilizer inputs right now," Asbridge says.