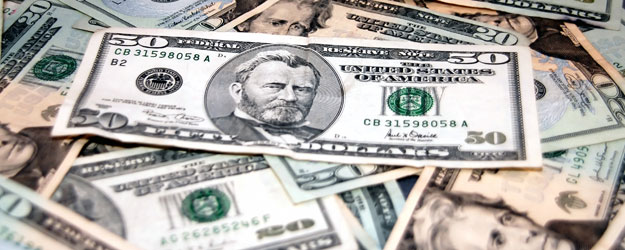 Cost of money is set to increase in 2015
Interest rates have been so low for so long that they have been only a minor cost variable. Don't expect the recent past to be your future, though. 

In the months ahead, interest rates are headed higher for two reasons. First, most observers expect the Federal Reserve Board to begin raising interest rates no later than 2015. Second, beginning this quarter, crop farmers are expected to increase borrowing to bridge the gap left by crop prices below breakeven. Still, the interest rate story is largely sanguine. 

"Operating loans won't likely increase by more than a half-percent in 2015," explains Bob Campbell, senior vice president, Farm Credit Services of America. For 2016 and beyond, he expects a more normal federal funds rate of 4%, up from near zero today. 

The low rates mean it is a good time to renegotiate loan packages, replace short-term debt to longer-term fixed rates and extend loans and terms. "Producers have a window of time to consider these kinds of options as interest rates remain favorable," Campbell advises. 

Interest rates for farm operating loans edged even lower in the second quarter while real estate rates were steady, the Federal Reserve Bank of Chicago notes in its latest report. All rates are under 5% and, adjusting for inflation, the lowest on record. 

Banks also have plenty of money to lend producers as part of an effort to tighten loan-to-deposit ratios. Yet banks will continue to exercise heightened caution in lending. 
Most Will Get Credit. The vast majority of borrowers will face no problem securing necessary credit, says Nate Franzen, president of the agribusiness division at First Dakota National Bank. His bank intends to maintain its lending standards. 

"We'll stick with well-managed farms," says Franzen, even if the business temporarily operates at a loss. The bank will emphasize cash flow and proactive conversations. 

Highly leveraged operations unwilling to change might find it more difficult to qualify. "If farmers have used up their working capital for tax reasons, they are more vulnerable," Franzen explains. 

Conversely, those who use precision technology and Big Data while maintaining financial transparency might qualify for lower interest rates, says Mark Greenwood, senior vice president, AgStar Financial Services. 

Already, there are bright spots. Joe Kessie, senior vice president of Lake City Bank in Warsaw, Ind., says most of his customers have good balance sheets and adequate levels of working capital.