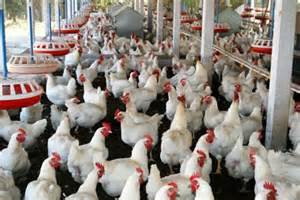 This article updates yesterday's report as Mexico expanded its ban of poultry products by adding comments from Butterball and Pilgrim's Pride.  
The U.S. government confirmed a case of bird flu in Arkansas as the disease spreads into the southeast of the country, the heart of the domestic poultry industry.
The H5N2 strain of highly pathogenic avian influenza was confirmed in a commercial turkey flock in Boone County, Arkansas, a unit of the U.S. Department of Agriculture said in a statement Wednesday.
The disease has spread this month after appearing in a migratory route along the Mississippi River. Previously, the outbreak that started in mid-December was contained in western states. Butterball LLC, the largest U.S. turkey, said Wednesday that the virus has affected farms that supply the company. Cargill Inc. said that Missouri's agriculture agency indicated preliminary positive tests in two flocks, including a company contract site.China has halted all U.S. poultry imports since January. Mexico, the top importer of U.S. chicken and turkey, expanded bans this week to restrict shipments from other states with cases in commercial flocks: California, Missouri and Minnesota, the top turkey producer. The European Union, Guatemala, Jordan and more than a dozen other countries have also restricted some U.S. shipments.
"It seems to be spreading fast," Ron Plain, a livestock economist at the University of Missouri in Columbia, said in a telephone interview. "A lot of our foreign customers will stop purchases from impacted states."
Butterball Farms
The Arkansas and Jasper County, Missouri, turkey operations affected by the virus are contract farms that supply to Garner, North Carolina-based Butterball, Stephanie Llorente, a company spokeswoman, said in an e-mail. Cargill said in an e-mail that Missouri's preliminary positive results for the H5N2 virus included a company contract farm close to Fortuna, Missouri.
"Our first concern is always the health and safety of the people who enjoy our products, as well as the care and well- being of our turkeys," Llorente said.
Springdale, Arkansas, is the home of Tyson Foods Inc., the largest U.S. chicken producer. The company's shares fell the most since June after Reuters earlier reported the suspected case in the state. No flocks grown for the company have been diagnosed with avian influenza, spokesman Worth Sparkman said in an e-mail.
Pilgrim's Pride
Shares of Pilgrim's Pride Corp., the second-biggest U.S. chicken producer, tumbled as much as 9 percent.
Closely held Butterball is the top turkey producer. Pilgrim's Pride is based in Greeley, Colorado.
Cargill, one of the world's biggest agriculture companies, said flu tests at almost 80 farms within a 12-mile (19- kilometer) radius of the operation cited by the state of Missouri state were negative.
Closely held Cargill, based in Minneapolis, said no company flock in Arkansas tested positive.
"This is a big problem, especially for our turkey industry," James Sumner, the president of the Stone Mountain, Georgia-based USA Poultry & Egg Export Council, said Tuesday in a telephone interview. "We were in Mexico this week meeting with government officials and trying to prevail upon them to treat this as we treat it."
This outbreak of highly pathogenic avian influenza is the first in U.S. commercial poultry since 2004. The disease is highly contagious among birds. None of the viruses have been identified in humans, and are not expected to pose a public health risk, USDA's Animal & Plant Health Inspection Service said in a statement on its website on March 10.
'Heightened Measures'
"We're encouraging everybody in the industry to take heightened biosecurity measures," Sumner said. "At the same time, we recognize that if it's in the flyways and in the migratory birds, it's going to show up in these other states. It's just a matter of time. We're telling everybody to take extreme care in trying to prevent any contamination."
The flu hasn't been detected on any commercial broiler farm in the Mississippi flyway, Tom Super, a spokesman for the National Chicken Council, said in an e-mail.