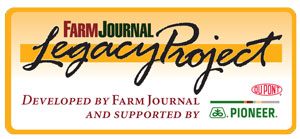 Combined, this diverse team brings more than 180 years of succession planning
Since 2008, the Farm Journal Legacy Project has been creating awareness about the importance of succession planning for farmers and ranchers. We are excited to expand this effort with the help of our Legacy Project Advisory Team, a group of experts with decades of experience and a deep passion for helping farmers and ranchers navigate the process. These advisers will provide insight and tools at upcoming events, in magazine articles and on "Leave A Legacy" TV. They will serve as the ultimate sounding board to help us provide you with valuable advice and actionable information.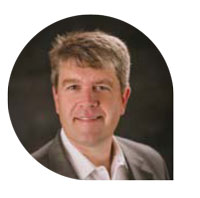 Lance Woodbury, Lance Woodbury LLC, Garden City, Kan., 20 years experience
As a family business consultant, Lance Woodbury works with family-owned and closely-held ag businesses. His areas of expertise include facilitation, strategic planning and crafting succession plans. Prior to forming his own firm, Woodbury served as the agriculture practice leader at Kennedy and Coe and as a rural community economic development director. He maintains an interest in his family's Kansas ranch and is the author of "The Enduring Legacy: Essential Family Business Values."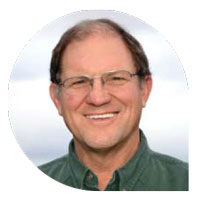 Dick Wittman, Wittman Consulting, Culdesac, Idaho, 35 years experience
Idaho farmer Dick Wittman manages a family partnership that includes crops, cattle and timber and provides consulting services for succession planning and financial management. He also conducts train-the-trainer workshops in an effort to expand the resource base of farm consultants. Wittman teaches at The Executive Program for Agricultural Producers and King Ranch Institute. He is the author of "Building Effective Farm Management Systems," a guidebook to help farmers develop a transition and management process.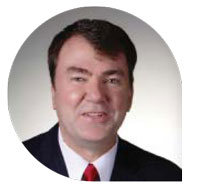 Paul Neiffer, CliftonLarsonAllen, Yakima, Wash., 25 years experience
As the agribusiness CPA and business adviser for CliftonLarsonAllen, Paul Neiffer specializes in income taxation and accounting services specific to the farm community. This includes succession planning issues and opportunities related to taxes and compliance. Neiffer writes a monthly tax column for Top Producer and blogs at www.AgWeb.com. He was raised on a dryland wheat and pea farm in Washington and still enjoys driving the combine during harvest.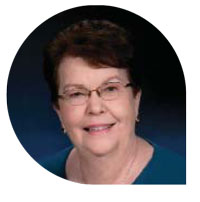 Carolyn Rodenberg, Alternatives to Conflict, Lynchburg, Va., 20 years experience
As owner and founder of Alternatives to Conflict LLC, Carolyn Rodenberg has an extensive background in negotiation, business development and communication. Her firm, located in Virginia, focuses on solving and preventing conflict in the workplace, which includes mediating differences at play during the succession planning process. Through her work, she has facilitated positive changes within family-owned and closely-held businesses, such as farm operations, telephone companies and banks.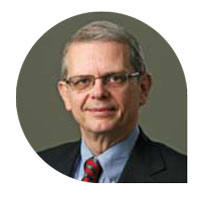 Johnne Syverson, Transition Point Business Advisors, West Des Moines, Iowa, 33 years experience
Financial planner and family business consultant Johnne Syverson helps families and business owners design and plan their futures. He teaches families how to pass on their values to future generations and prepare their heirs to receive financial and emotional inheritance. Syverson provides advice on charitable tax planning, which enables farmers to increase their income, reduce taxes and preserve their estate for heirs and charities.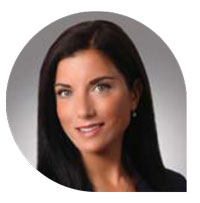 Polly Dobbs, Starr Austen & Miller, LLP, Logansport, Ind., 12 years experience
Indiana attorney Polly Dobbs specializes in estate, wealth transfer and business succession planning. Her passion lies with helping family farms and closely-held businesses achieve a smooth transition. As part of a seven-generation farm family, she understands the unique issues facing farmers. Dobbs helps clients create holistic succession plans that promote family harmony and address their specific goals, while treating family members fairly, not necessarily equally. She is a member of the Indiana State Bar Association.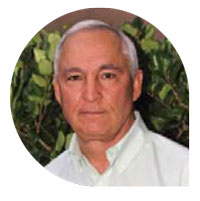 Danny Klinefelter, Texas A&M, College Station, Texas, 35 years experience
As a Texas A&M University professor and Extension economist, Danny Klinefelter specializes in agricultural finance and management development. He is the director of The Executive Program for Agricultural Producers and executive secretary for the Association of Agricultural Production Executives. Klinefelter spent 10 years in commercial banking and the Farm Credit System. He is president of his family's Illinois farm corporation and is chairman of the Advisory Committee for Farm Journal's Top Producer Executive Network.
---
Farm Journal Legacy Conference 
This new event offers two days of expert advice and resources on tax planning, communication, family meetings and more.

Dec. 2-3 Kansas City, Mo.
Farm Journal Legacy Project Workshops
One day of hands-on training with three experts.

Dec. 8 Greenville, Miss. 
Dec. 10 Oklahoma City, Okla.
Dec. 13 Garden City, Kan.