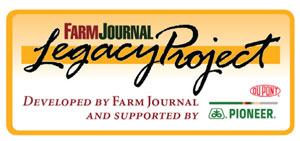 Follow best practices to help workers plan finances
Like a financially successful business, a profitable retirement plan for your farm team includes three key ingredients: comprehensive strategy, careful oversight and consistent record keeping. 

The first step to learning how to craft and document the plan is to bring together the right experts.

"Get all of those advisers around one table now," advises Tom Bayer, partner in charge, agriculture vertical, Sikich LLP. Such experts include CPAs, retirement planners and wealth management experts. 

It's especially important for operations that have expanded in the past few years and have the cash flow to support investments beyond land and machinery, both personally and for team members. 

"A way to potentially attract folks is to say, 'OK, we're going to try to hire a skilled laborer, and we're going to try to offer retirement,'" explains Guido van der Hoeven, an agricultural finance specialist at North Carolina State University Extension. "If we do that, we then can participate as well." 

Many retirement options exist for farm teams. Common investment tools include IRAs (regular, SEP or Roth), 401(k)s (individual or traditional) and Defined Benefit Plans. Those might be paired with Social Security, Medicare, profit-sharing and other income. 

Begin by ensuring team members can calculate their retirement needs.

"You could have every single person participating in your retirement plan but not be able to retire successfully because they may not understand how much is actually required to save in order to adequately replace their income in retirement," notes Diana Jordan, partner in charge, wealth management, Sikich LLP. 

Work with an investment adviser who can meet with employees one-on-one. As the operator and account manager, you will decide the type of retirement plan option.  Most plans allow employees to defer part of their paycheck into retirement savings and allow employers to provide a match. 
Due Diligence. Some retirement plans have discrimination rules that may restrict farm operators from adopting one form of retirement investment and offering employees another, adds Douglas Mathias, CPA at TD&T CPAs and Advisors, PC in Ottumwa, Iowa. Employer contributions toward a retirement plan may also be deducted.

Before finalizing your decision, ensure you have reviewed multiple options and platforms and have documented the decision-making process. 

That's a best practice under the federal Employee Retirement Income Security Act of 1974, better known as ERISA. The law governs all qualified retirement plans. Farm operators should ensure a retirement plan's fees are fair and reasonable, review investment options at least once each year and substantiate all actions taken by the plan sponsor in the permanent file for the plan.  

Although not required by ERISA, your qualified plan should also have an investment policy statement that outlines the monitoring process for investment options available in the plan, says Sikich's Jordan. This identifies steps a farm operator should take if a performance shortfall occurs in the underlying investment options available in the retirement plan.
---
Average Costs For Retirement
In 2013, Americans ages 55 to 64 had average annual expenses of $56,000, according to the Bureau of Labor Statistics' Consumer Expenditure Survey. Expenses for those ages 65 to 74 declined to $47,000, and costs for those ages 75 and older fell to $34,000. 

Those costs represent averages. Yet having some idea of living expenses at different stages of life will enable you to make realistic investments for the future. 

Here are several average annual costs for 2013 by each age bracket: