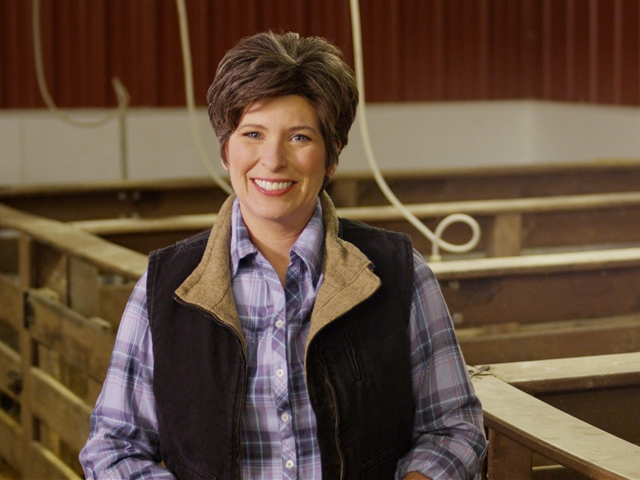 One of those newly acquired seats that Republicans wrestled away from the Democrats was in Iowa. Joni Ernst, who grew up on an Iowa farm, defeated Democrat Bruce Braley. Ernst takes the seat held by Democrat Tom Harkin since 1985, who we just mentioned is retiring.
With the election of Joni Ernst, history is being made in Iowa. She is the first ever female senator from the Hawkeye State and throughout her election, the hog producer promoted her ag roots, with videos like this one.
Ernst was narrowly ahead in the polls leading up to Election Day and ultimately defeated Democratic challenger Bruce Braley by 8 percentage points. After the election, Ernst says one of her favorite parts of campaigning was attending the Iowa State Fair.
"I love the state fair because it's truly a celebration of what is best about Iowa. Our agriculture, our manufacturing, our technology, our community and our family. That's who we are, and that's the Iowa way," said Ernst.
Watch the story:
"We now have a senator who is focused on Iowa values, who is one of us, cares about us and is going to bring Washington, D.C., some common sense values that's made Iowa great and will hopefully make our country great again," said supporter Jon Troen.
Ernst is not just Iowa's first female U.S. Senator, she's the first female veteran in the history of the U. S. Senate. She's currently a Lieutenant Colonel in the Iowa National Guard.