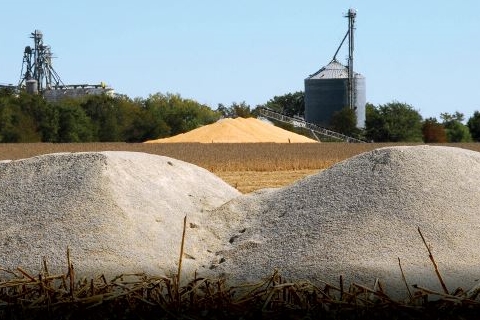 An Iowa fertilizer plant financed by junk-rated debt is seeking a $59 million bank loan after receiving $40 million from its parent company to cover rising construction costs, the developer told investors.
The Iowa Fertilizer Company, a unit of Cairo-based Orascom Construction Industries, sold $1.2 billion of debt through the Iowa Finance Authority in April 2013 to build a 320-acre nitrogen fertilizer plant in southeastern Iowa. When it was issued, it was the largest junk-rated bond ever sold in the U.S. municipal market.
The additional funds are needed to complete the $1.9 billion project, which is expected to cost $100 million more than previously estimated, Ahmed El-Hoshy, director of business development for Orascom's U.S. division, said during a conference call on Jan. 12. The call was disseminated in a filing with the Municipal Securities Rulemaking Board on Thursday in New York.
Orascom has already used $83.2 million to cover unanticipated construction costs, Shawn Rana, president of the Iowa Fertilizer Company, said on the call. The $22.3 million left in its contingency funds isn't enough to complete the project, Rana said.