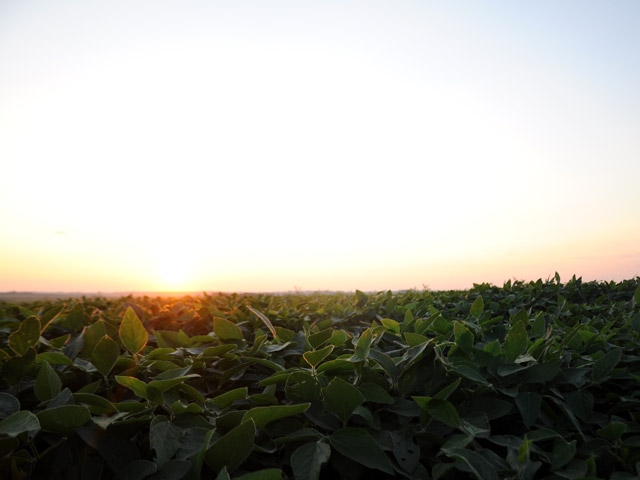 As Farm Journal's Midwest Crop Tour made its way across Iowa, signs of drought stress popped up in corn and soybean fields. According to Brian Grete, Pro Farmer editor and director of the eastern leg of the tour, good rain and delayed frost are necessary for the Iowa soybean crop to finish strong.
"Soybeans can always plump up. That's what we saw last year," he explains. "They plumped up we got really big heavy beans and that ended up boosting that yield to a record level last year."
Pod counts seem to be the biggest issue plaguing soybeans throughout the eastern leg of the tour.
"Those fields that did [get timely rain] we get good pod counts out of, those who didn't the pod counts are disappointing," Grete says.
West Liberty, Iowa, farmer Austin Maas considers himself lucky because his soybeans have pretty strong pod counts.
"We've got good pod count here," he says. "I feel we are in a garden spot."
Iowa soybeans are spotty. Just 30 miles southwest of Maas, the soybeans are struggling. However, just west of Iowa City, the soybeans are "bountiful."
According to Grete, Iowa soybeans have a long way to go until they are mature enough to harvest. He says an early frost, or even a normally timed frost could do damage major damage to the crop.