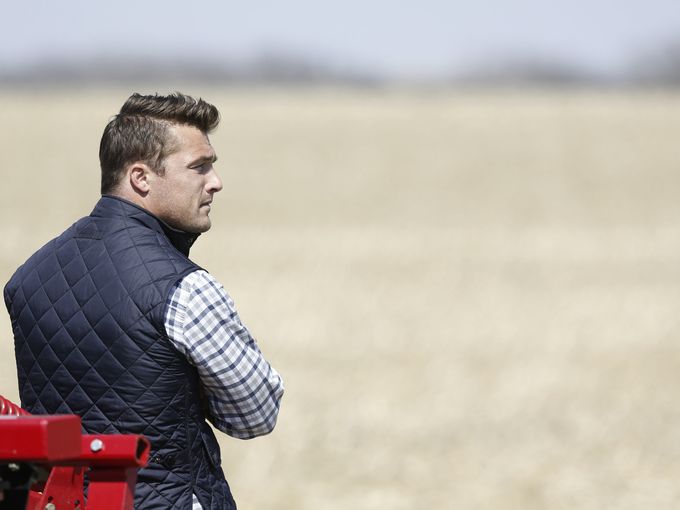 Farmer Chris Soules won't have to rely on FarmersOnly.com to find love as he has been named the latest star of The Bachelor.
The announcement was made today on Good Morning America that the Arlington, Iowa, farmer will be the 19th Bachelor on the ABC network's hit reality dating show. Soules became popular on this past season of The Bachelorette and fans often referred to him as "Farmer Chris."

 
"That's why I'm doing it," Soules, said on Good Morning America. "I believe in the process. I believe in what I went through on the previous show and that's why I'm doing it."
"I wouldn't do it if I didn't feel like that was a potential," he said.
Soules, 32, studied at Iowa State University with a focus on agronomy and agriculture. He is still involved as the 4th generation in his family's row crop operation. Soules was even co-owner of a Holstein heifer that took 7th at the senior calf show at last year's World Dairy Expo. 
The newest season of The Bachelor featuring "Farmer Chris" will return in January 2015.