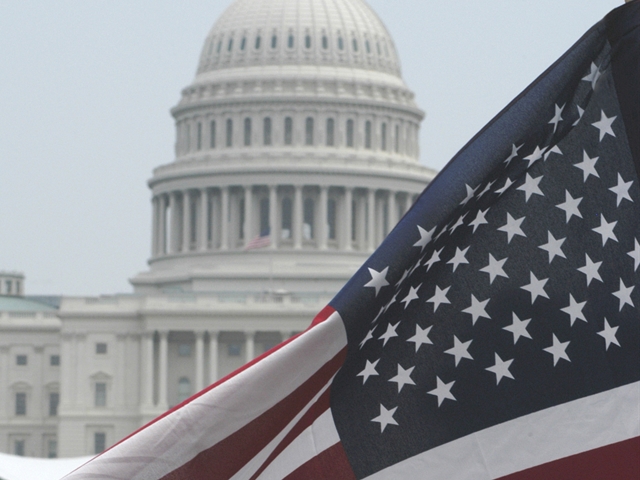 As the White House wrestles with balancing a bipartisan budget able to be passed by both the House and Senate, some fear cuts to USDA programs will be a high priority. One of the programs in question is the federal crop insurance program.
Crop insurance, which falls under the umbrella of farm bill spending, has cost the government billions of dollars since its introduction in 1938. Earlier this week, letters were sent to the House and Senate Budget Committees, House and Senate Appropriations Committees, USDA Secretary-Designate Sonny Perdue, and Office of Management and Budget Director Mick Mulvaney explaining the need for a federal program. They urged the inclusion of this program in President Trump's budget.
The letters, signed by more than 60 agriculture groups, say true crop insurance spending under the 2014 farm bill will come in $20 billion under budget. In addition, the letters' authors say the federal program helps farmers save money.
"Farmers spend $3.5 to $4 billion per year of their own money to purchase insurance from the private sector," the letters note. "On average, farmers also must incur losses of almost 30% before their insurance coverage pays an indemnity. Crop insurance allows producers to customize their policies to their individual farm and financial needs."
The letters explain crop insurance is a risk management tool that has replaced the "constant demand for ad hoc disaster assistance." The groups involved also argue the farm bill should not be reopened or renegotiated until it expires in 2018.
"Farmers and lawmakers agree that crop insurance is a linchpin of the farm safety net and is crucial to the economic security of rural America," they conclude.
Groups who have signed these letters include: 
American Agri -Women
American Association of Crop Insurers
American Bankers Association
American Farm Bureau Federation
American Farmland Trust
American Insurance Association
American Malting
Barley Association
American Seed Trade Association
American Sesame Growers Association
American Society of Farm Managers and Rural Appraisers
American Soybean Association
American Sugar Alliance
American Sugarbeet Growers Association
Association of Equipment Manufacturers
Association of Fish and Wildlife Agencies
California Association of Winegrape Growers
Corn Refiners Association
Crop Insurance and Reinsurance Bureau
Crop Insurance Professionals Association
Ducks Unlimited
Farm Credit Council
Florida Sugar Cane League
Independent Community Bankers of America
Independent Insurance Agents & Brokers of America
National Association of Mutual Insurance Companies
National Association of Professional Insurance Agents
National Association of State Departments of Agriculture
National Association of Wheat Growers
National Barley Growers Association
National Corn Growers Association
National Cotton Council
National Council of Farmer Cooperatives
National Farmers Union
National Grain and Feed Association
National Oilseed Processors Association
National Peach Council
National Potato Council
National Rural Lenders Association
National Sorghum Producers
National Sunflower Association
National Young Farmers Coalition
Panhandle Peanut Growers Association
Pheasants Forever
Quail Forever
Reinsurance Association of America
Rio Grande Valley Sugar Growers
Rural & Agriculture Council of America
Southern Peanut Farmers Federation
Specialty Crop Farm Bill Alliance
Theodore Roosevelt Conservation Partnership
United Fresh Produce Association
US Apple Association
US Canola Association
US Dry Bean Council
US Rice Producers Association
USA Dry Pea & Lentil Council
USA Rice
Western Peanut Growers Association
Wildlife Mississippi